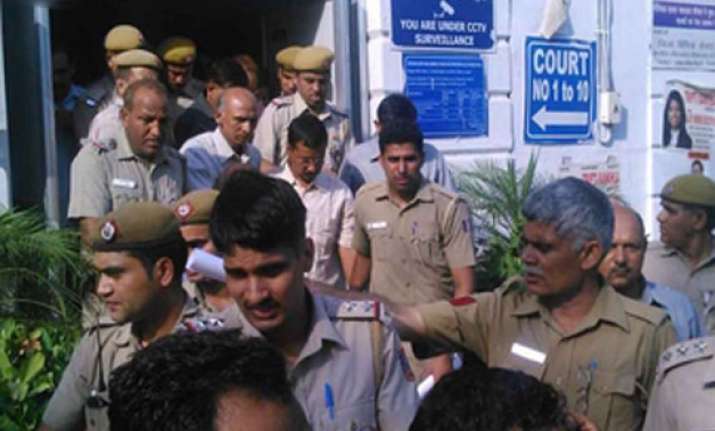 New Delhi: Former Delhi Chief Minister Arvind Kejriwal today refused to furnish a bail bond in connection with a criminal defamation complaint filed against him by BJP leader Nitin Gadkari before a court here which asked if the AAP leader was looking for "some exceptional treatment".
The court sent Kejriwal to two days' judicial custody after which he  was sent to Tihar jail.  
Kejriwal, who appeared before the court in pursuance to the summons issued against him, told Metropolitan Magistrate Gomati Manocha that he was ready to give an undertaking that he will appear before the court but refused to furnish bail bond to secure bail.
 During the hearing, the magistrate observed, "I completely agree but why he (Kejriwal) will not furnish bail bond. What is the problem. There is a procedure and why should we follow different procedure in this case. 
"I agree he will appear in the court but the procedure is that a person has to file bail bond. Are you looking for some exception treatment?" 
Kejriwal, who also argued in the court, told the judge that he has not committed any heinous crime and added that he was not looking for any exceptional treatment.