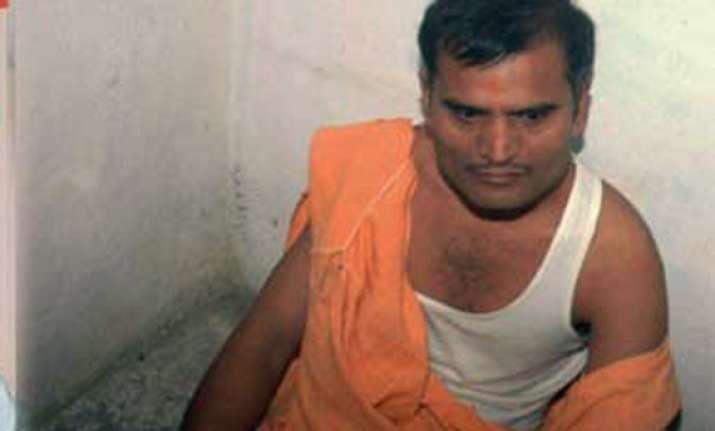 Lucknow, Oct 20: The owner of a Lucknow-based construction company has dimissed Jitendra Pathak, who threw a slipper at Arvind Kejriwal, from his jov.

Pathak was hired by Ansh Project Service a few months ago as a suprevisor. "Taking into account his aggressive and violent nature, we have dismissed Jitendra", the chairman of the company Ravindra Singh said.

"He was hired by us a few months ago. Though I don't remember that Jitendra was involved in any kind of indiscipline during his short stint with the company, what he did with Kejriwal is shocking and surprising.

"As the company doesn't want to have such a controversial employee, we have served him a termination letter," he added.

Pathak threw a slipper at Kejriwal during a programme organised here at the Jhulelal Park Tuesday. Police released Pathak Wednesday after he furnished a bail bond.

A resident of Uttar Pradesh's Jalaun district, Pathak has been living in Lucknow for several years.