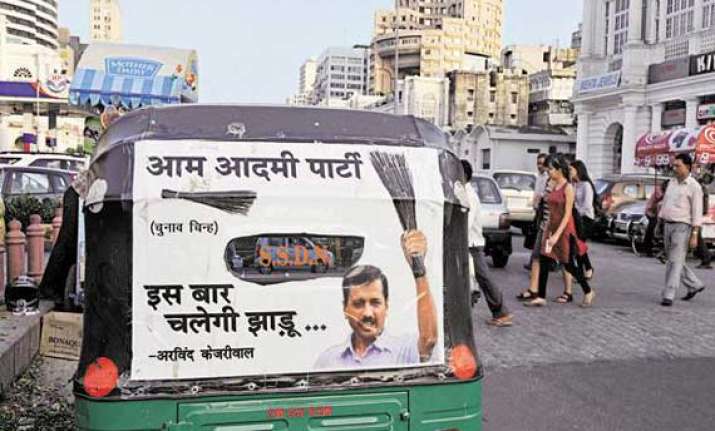 New Delhi: In a bid to strengthen AAP's support base in the national capital, party's National Convenor Arvind Kejriwal will address a rally of auto drivers at the Ramlila Maidan here tomorrow.  
The information was provided by a party spokesman today.  The AAP leader had addressed a similar rally of e-rickhsaw drivers last month.
During the 2013 Assembly polls in Delhi, many auto drivers had supported the party in its campaign and had put AAP posters on their vehicles.
Kejriwal is also scheduled to hold a rally at Jantar Mantar on Sunday to protest against President's Rule in the national capital and non-dissolution of the Legislative Assembly.