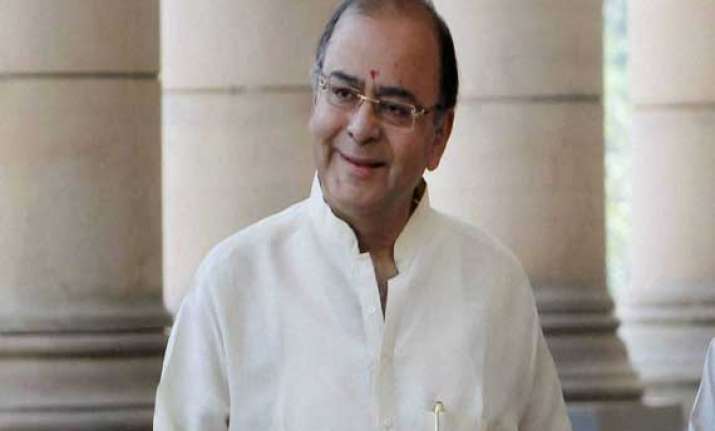 New Delhi: Defence Minister Arun Jaitley on Friday laid the foundation stone of the headquarters of the Integrated Defence Staff (IDS), a building which will be able to securely house the three services chiefs in case of a war.
Speaking after laying the foundation stone of the building, which will come up near the domestic airport here, Jaitley said almost all military operations in future, whether they are at home overseas, would invariably be tri-service in nature.
"Developing synergy between the services to achieve optimum force application therefore assumes utmost importance," he said.
The Indian Army chief, Gen. Bikram Singh, said the building will have space for the three services chiefs to sit together in basement during any future war.
"We will keep in mind that we develop a capability where we can fight the future wars from this building," he said.
The tri-services IDS was set up in 2001 on the basis of recommendations of a high-level committee formed in the aftermath of the 1999 Kargil war with Pakistan and subsequent recommendation of a Group of Ministers.
The army chief said the IDS has helped in increasing the jointness among the armed forces for the purpose of war-fighting.
Speaking on the occasion, Jaitley said the government would provide all required support for the construction of the new building.
"The armed forces maintain their property very well and I think that can be an example for others to follow," he said.
Navy chief, Admiral R.K. Dhowan, Air Force chief, Air Chief Marshal Arup Raha, and chief of IDS (CIDS) Lt.Gen. Anil Chait were present on the occasion.