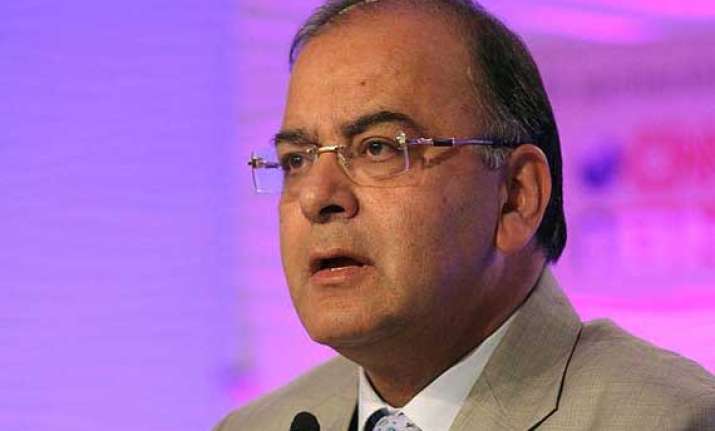 New Delhi: A day ahead of presentation of Delhi's budget by Union Finance Minister Arun Jaitley in parliament, the city unit of BJP today urged him to provide power subsidy to consumers.
Jaitley will present the budget for the city as Delhi assembly has been kept under suspended animation and the President Rule is in force.
Delhi BJP President Satish Upadhyay urged Jaitley to grant Rs 800 crore as power subsidy saying people are burdened with very heavy electricity bills.
Sources in Delhi government said the power subsidy may be announced in the budget for those whose monthly consumption does not exceed 400 units.
"BJP stands committed to reducing the power tariff by 30 percent as and when it comes to power but we cannot leave the people of Delhi in difficulty today. Hence, we have demanded immediate relief in the form of subsidy," Upadhyay said.  The Sheila Dikshit government had provided subsidy of Rs 1 per unit for consumption between 0-200 units and 200-400 units for several years.
Keeping a pre-poll promise, AAP government had provided 50 per cent subsidy on electricity consumption of up to 400 units after coming to power. The subsidy scheme lapsed on March 31.  
Updhyay criticised AAP leader Arvind Kejriwal for not making provisions for long-term subsidy to consumers.  "The then Chief Minister Shri Arvind Kejriwal could have ensured a long-term relief for Delhi electricity consumers," he said.
AAP has also demanded that the central government reduce the electricity and water tariffs.
In the union budget, Jaitley had allocated Rs 700 crore to Delhi to help overcome the problem of power transmission and water distribution system.
Jaitley had proposed Rs 500 crore for reform in the water sector while Rs 200 crore has been set aside for reform in the power sector.
Separately, Delhi government was allocated Rs 349 crore as central assistance for 2014-15, which is a decrease of Rs 682 crore compared to last year's provision of Rs 1,031 crore.  Delhi was given a budgetary outlay of Rs 32,732 crore for 2014-15 in the interim budget presented by the UPA government ahead of the Lok Sabha polls.