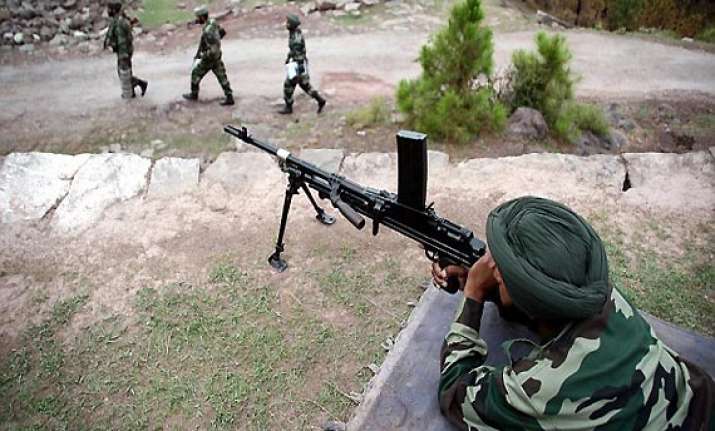 New Delhi: The Indian Army Sunday honoured two soldiers who died fighting guerrillas in Jammu and Kashmir April 25.
A statement from the Udhampur-based headquarters of the Northern Command said Northern Command chief Lt. Gen. Sanjiv Chachra, the colonel of the Rajput Regiment, paid tributes to the soldiers "on behalf of the country" at a ceremony in New Delhi.
It said that in a gun battle April 25, troops of the Rashtriya Rifles and Jammu and Kashmir Police "eliminated three dreaded terrorists of the Hizbul Mujahideen" at Qazipathri village in Shopian district of Jammu and Kashmir.
"However, it came at an invaluable cost wherein two brave soldiers of the Indian Army laid down their lives."
It said the terrorists were "intimidating" the locals to dissuade them from voting in the Lok Sabha polls and were responsible for an attack on polling officers.
Major Mukund Vardarajan of the 44 Rashtriya Rifles, and who hailed from Tamil Nadu, and Sepoy Vikram Singh from Haryana's Rewari were killed in the gunfight.
A wreath-laying ceremony was also held in the honour of the armymen at the Badami Bagh cantonment in Srinagar. Soldiers of the Chinar Corps paid tributes to the deceased.
Three guerrillas were also killed in the April 25 gunfight that lasted for more than 20 hours.