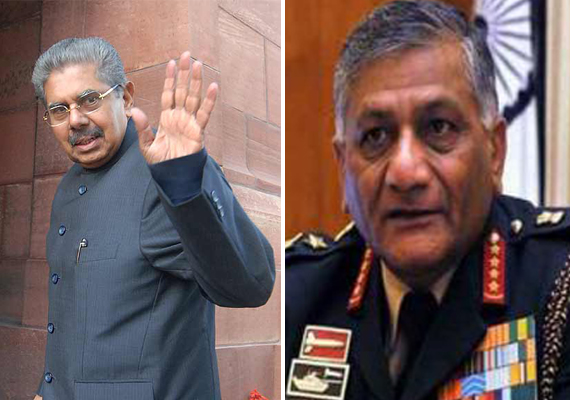 New Delhi, March 28: Attacking Army chief Gen V K Singh for reportedly writing to the Prime Minister about state of affairs in the force, Union Minister Vayalar Ravi today said this reflects "frustrations" of an individual, who had to withdraw his petition on the age row in the Supreme Court.  
Ravi also felt that the Army chief should have written to Defence Minister A K Antony instead as per the "maryada" (decorum).
"I do not know what is the issue. I have not seen the letter. The Army is a disciplined force. (He) could not get an extension even by the court. May be a frustrated man suffers," Ravi told reporters outside Parliament.  
He was reacting to queries that the Army chief had reportedly written to Prime Minister Manmohan Singh, saying all is not well with the force.
Asked if Gen Singh should have written to Defence Minister A K Antony instead of the Prime Minister on the issue, Ravi said, "That is the maryada. But I am saying...  whatever he does is action of a frustrated individual."
The issue of the Army chief's letter to the Prime Minister on poor state of the service today also led to uproar in Rajya Sabha, which was adjourned twice till noon.
Janata Dal (U) demanded dismissal of the Army chief for "gross indiscipline".