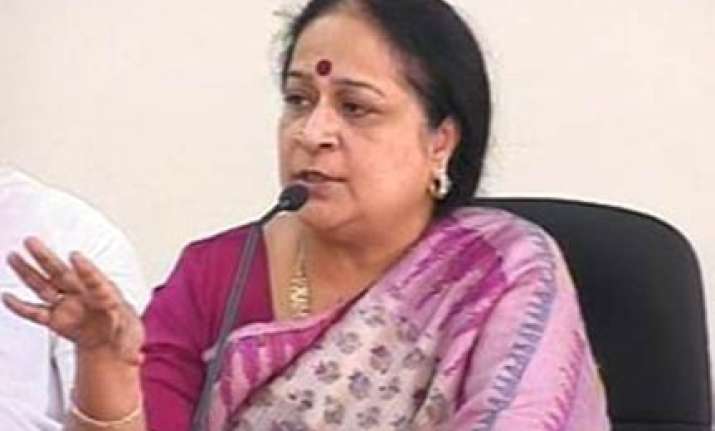 New Delhi: Congress on Thursday  appeared to be having no problem with senior leader Arjun Singh putting the blame on the Union Home Ministry then headed by P V Narasimha Rao for allowing safe passage to Union Carbide chief Warren Anderson after the Bhopal tragedy. "We believe it is important to look forward," party spokesperson Jayanthi Natarajan said when asked by reporters how the AICC views Singh's insinuation against Rao.  
Natarajan, who was subjected to a volley of questions on Singh's statement, which also sought to give a clean chit to then Prime Minister Rajiv Gandhi, said that what the senior leader has said "speaks for itself". "I am not a spokesperson for Arjun Singh ji or Home Ministry of that time or Government of that time," was her response when asked whether she endorses what Singh said.  
"It is a statement made by Arjun Singh as a Rajya Sabha member. I do not wish to comment on it," she added. Asked whether Singh made the statement as a Congress member, Natarajan said, "He spoke as an individual member of the House and he is a member of Congress Party." Her response was "no comments" when asked whether the party considers Singh a loyal soldier of the party.  
She refused to speak on the merits of what Singh said saying the party has "nothing further to add. What Arjun spoke in Rajya Sabha is open...". She said the party will not comment on any individual member's speech and everyone is free to draw his conclusions.  
Natarajan said that it is important to look forward to the issues of remediation and cleaning toxic waste. "Whatever legal steps are required are being taken by the government." She also made a strong pitch for the extradition of Warren Anderson.  
"We certainly feel the issue of extradition must be followed...we believe the issue should be taken up," she said when asked whether the party feels the issue should be raised during US President Barrack Obama's visit to India in November.  
Congress sources said Singh had made it known to the government two days back that he would be speaking in the Rajya Sabha on the Bhopal issue and just before his speech had given a copy to a minister. PTI