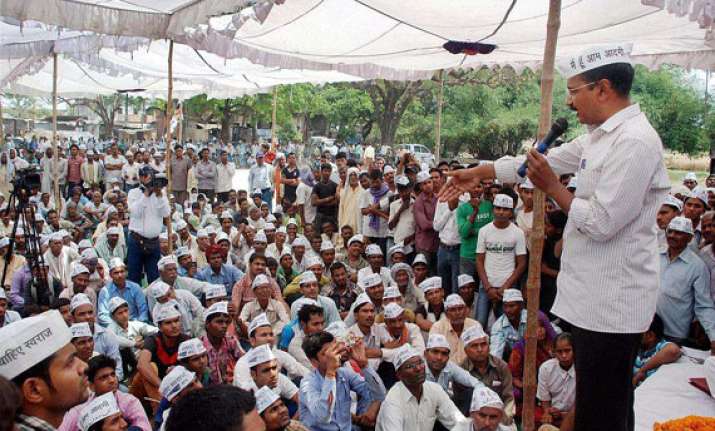 New Delhi: A Delhi court today warned Arvind Kejriwal and three other AAP leaders that it would initiate "coercive process" if they fail to appear before it on May 24 in a criminal defamation complaint filed against them by Union Telecom Minister Kapil Sibal's lawyer son Amit Sibal.
Metropolitan Magistrate (MM) Sunil Kumar Sharma told advocate Rahul Mehra, who appeared for Kejriwal, Manish Sisodia, Prashat Bhushan and Shazia Ilmi, that he should ensure that the accused appear before him on the next date of hearing.
"Ensure that everybody is present on the next date (of hearing) otherwise I will initiate coercive process," the court told Mehra and fixed the matter for hearing on May 24.
The court also imposed a cost of Rs 2,500 each on Sisodia, Bhushan and Ilmi while allowing their plea seeking exemption from personal appearance for today.