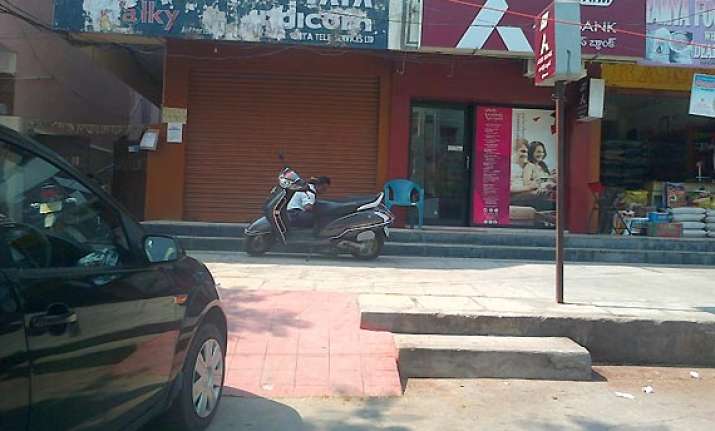 Hyderabad, Aug 7:  The ongoing agitation against bifurcation of Andhra Pradesh has hit banking transactions worth Rs 10,000 crore in coastal Andhra and Rayalaseema regions.
Many ATMs located in the region ran dry as many banks could not refill cash amid protests.
"As per rough estimates Rs 10,000 crore worth transactions were affected during the past one week. Approximately, all banks put together there are 3000 ATMs and 4000 branches in coastal and Rayalaseema regions catering to public needs," B S Rambabu, Andhra Pradesh Bank Employees Federation General Secretary told PTI.
According to him, there are 6,000 branches with 80,000 employees across Andhra Pradesh.
When contacted, a senior official of State Bank of India admitted that there was disruption to ATM services in these two regions.
"Some places we are not able to put cash in ATMs due to security reasons. However, we make sure that cash is placed whenever its possible. Sometimes, we do that in early mornings for the convenience of our customers," the SBI official said.
Reports said that long queues were witnessed in front of ATMs in many cities as people withdrew money from their salary accounts. But most of the ATMs located near SBI branches have cash mostly, the SBI official said.
According to data available, SBI has nearly 1200 ATMs in the state barring Telangana.
On an average in a day, each ATM has 300 transactions with with drawls in the range of Rs 6-7 lakhs, he said.
Banking services were affected during pro-Telangana agitations previously also.