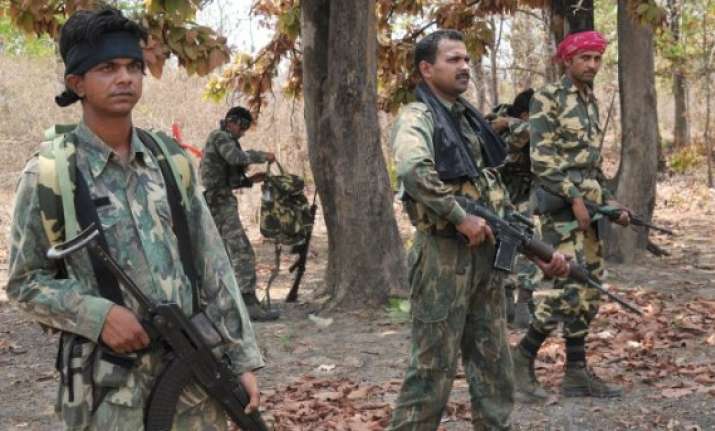 New Delhi: An easily available 'detonating wire', commonly used in mining operations, has been found to be the catalyst behind numerous deadly IED blasts by Naxals in the red corridors of the country.
Security agencies undertaking anti-Naxal operations are now mulling options to somehow restrict or regulate the sale and usage of the 'Cordtex wire' which they say has found recent prominence among Naxal cadres to set up chain Improvised Explosive Device (IED) blasts in killing and maiming security personnel and sometimes even civilians, who inadvertently get trapped into these death traps.
"The Naxals are using the Cordtex wire to set up and trigger IEDs containing as many as 250-300 locally made bombs in one go. The phenomenon is called 'daisychain' and this wire acts as a catalyst. A number of IED blasts has been conducted by the ultras using this," a senior officer deployed in the Left Wing Extremism (LWE) theatre said, quoting an analysis report prepared in this regard.
A regular Cordtex wire is prepared by embedding explosives and is covered in a plastic sheath which makes it act like a catalyst for blasting explosives inter-twined with its charge ends.
"Its (Cordtex) local variants are much easy to obtain and hence its misuse by Maoist cadres is leading to fatal causalities among security forces," the officer said.  Leading anti-Naxal operations force of the country CRPF has also raised an alarm over its increasing use in conducting IED blasts by Naxals and it has recently issued directives to its operational units on the ground to check against its pilferage and study its characteristics.
"The local commanders of security forces like CRPF have been asked to take up the issue with local mining and state government authorities to check against the pilferage of these wires. They have also been instructed to make sure that the bomb disposal teams in their respective units know what is a Cordtex wire," the officer said.
The IED blasts are the biggest threat to life for security forces operating in these difficult red theatres and in the past there have been numerous incidents where such blasts claimed a number of lives and even led to the amputation of limbs of troops of state police forces and those from paramilitary contingents like CRPF.
Hundreds of personnel have been killed due to IED blasts and the usage of mine-protected vehicles or movement on foot by troops have also not been able to stop these incidents totally.
"The Naxals are not able to loot weapons of the security forces over a period of time and hence they are now using chain IED explosions to kill and maim security personnel and then scamper with their arms and ammunition," another officer deployed in the Naxal hotbed of Sukma in Chhattisgarh said.
According to a recent blueprint prepared by the CRPF, the paramilitary has decided to increase the number of its bomb disposal squads in each of its anti-Naxal operations battalion and for this specific purpose the force has also increased seats for its officials to learn counter-IED techniques at its niche institute in Pune.