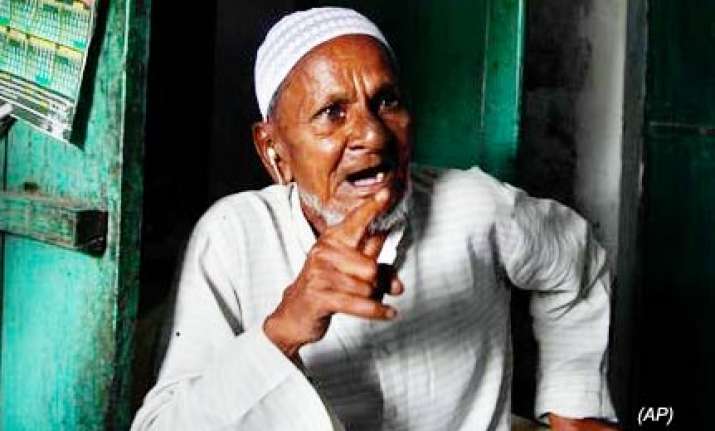 Ayodhya, Oct 16:  Undeterred by the All India Muslim Personal Law Board's decision to challenge the Ayodhya verdict in the Supreme Court, oldest litigant in the case Hashim Ansari today said that he will continue with his efforts for an out of court settlement.
"Though I am bound by the AIMPLB's decision, I will continue with my efforts to find an amicable solution to the Babri Masjid-Ram Janmbhoomi dispute," Ansari told reporters here.
The Board had already made it clear that it has not authorised Ansari to hold any negotiations. The 90-year-old litigant, however, said he would strive for a solution to the vexed issue through mutual talks.
"Those who want to move to the higher court are free to do so in the democracy, but we will continue with our efforts of negotiation". PTI