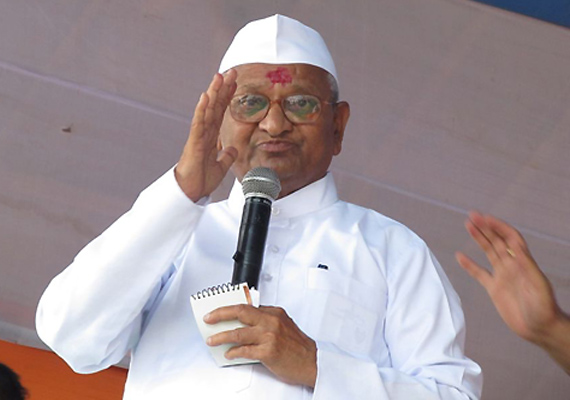 Mumbai, Feb 20: Social activist Anna Hazare will receive an award for his contribution to rural development, at a function in Delhi on February 23.

The award, instituted by a Delhi-based organisation, carries a cash prize of Rs 25 lakh and citation, Hazare's aide Datta Awari told PTI from Ralegan Siddhi.

"Anna will attend the Team Anna core committee meeting in Delhi on February 22," Awari said.

Hazare returned to his native village Ralegan Siddhi on Saturday with core committee member Arvind Kejriwal, after taking ayurvedic treatment at a hospital in Bangalore for persistent cough, backache and swelling on hands and feet.

He had left Ralegan Siddhi on January 29 and went to a Gurgaon hospital for a thorough check-up, after which he went to Bangalore on January 31 and was there till Saturday.

Awari said Hazare has been advised regular walks, and he has been going around the village, inspecting ongoing work on ITI building and is also meeting villagers.