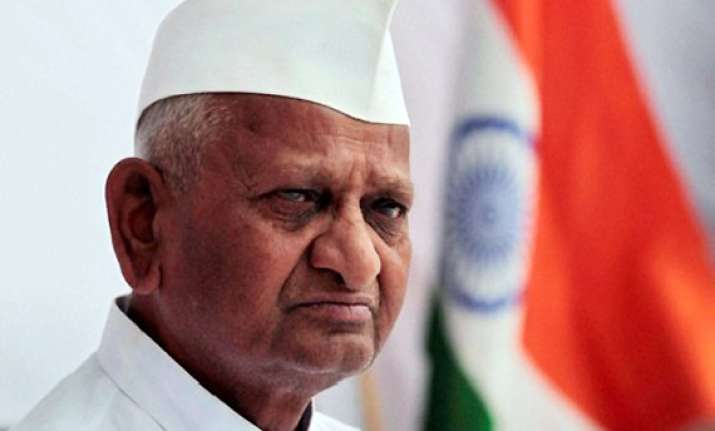 Ralegan Siddhi, Mar 12: Anna Hazare today appeared to be extending the deadline for the passage of a strong Lokpal Bill to next general elections in 2014 and threatened to return to Ramlila Maidan in Delhi if that does not happen.  

He said he will begin his countrywide tour after two months to campaign for an "effective" Lokpal Bill.

"I will start my countrywide tour after two months and awaken the people. Jan Lokpal by 2014. If it does not come, then back to Ramlila Maidan," Hazare was quoted as saying by his close aide Suresh Pathare.

"I will not go to government for getting the Jan Lokpal Bill. The decision has been left to the people," Pathare quoted Hazare as saying on twitter.

Pathare said Hazare was of the view that a strong Lokpal Bill has to be enacted before the next general elections.

74-year-old Hazare had announced postponement of his agitation and proposed countrywide tour in December last year on health ground.

He had been saying that he will tour the country till 2014 when general elections are due and talk to the people about the alleged betrayal of the government by not passing an "effective" Lokpal Bill.