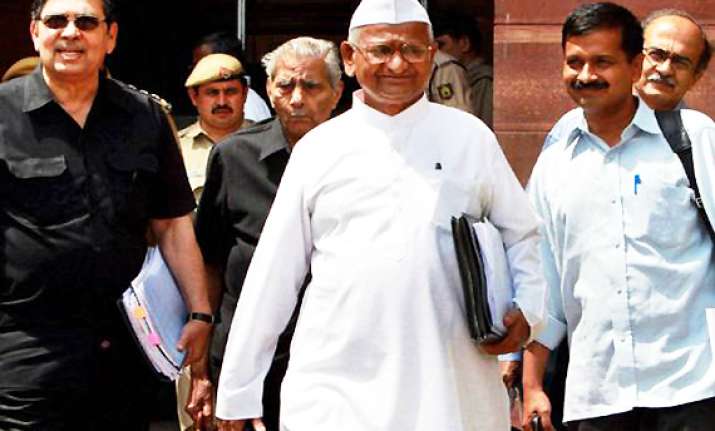 Bangalore, Oct 27: With some his colleagues facing questions of probity, Team Anna member N Santosh Hegde said today Hazare's strength lies in the common man and not in the core committee.

"I don't think Anna's strength lies in core committee or the people's honesty in the core committee. Anna's strength lies in the commonman's fight against corruption...many of the people who supported him. That's his strength. It's not a few people in the core committee," he told PTI here.

The former Supreme Court Judge also said he would not attend the core committee meeting in Delhi on Saturday (which is expected to discuss controversies engulfing some of Team Anna's key members) as he had a prior commitment in Mumbai.

But he said: "I am not out of Team Anna with a rider that my commitment to Team Anna is in regard to a strong Lokpal bill and fight against corruption. Beyond that I am not with anybody".

Asked what he thought about controversy surrounding Arvind Kejriwal and Krian Bedi, he said he was watching revelations about Swami Agnivesh in a news channel and remarked: "It's a nice churning and 'manthan' is going on..."

To a question whether he saw attempts being made to scuttle and discredit the Anna movement, the former Karnataka Lokayukta said after listening Agnivesh's conversation with "Delhi government....looks as if a political party in power in Delhi is also at it".

But he hastened to add that he does not blame them because "every thing should come out".

"If some body has been trying to look into Team Anna and disclose the irregularities, illegalities, it's a right thing to do. So also, the ones who are accusing (their's should also be looked into", Hegde said.