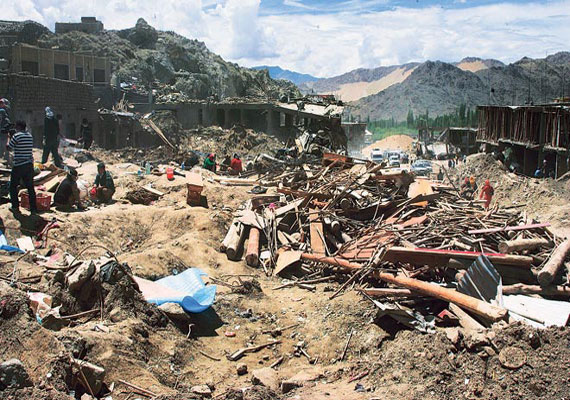 Bhubaneswar:  With another very severe cyclonic storm looming over the state, it was recalled that so high was the wind speed of the super cyclone that ravaged Odisha in 1999 that the anemometers at the IMD office and at Paradip had failed to record it.
"The speed of the wind was so high that the anemometer installed at Bhubaneswar and Paradip could not record it," a report prepared by United Nations Development Programme, Odisha Disaster Management Authority and Utkal University said.
On October 29, 1999, the super cyclone with a wind speed of 300 mph had struck the state making it probably the greatest cyclonic disaster ever recorded in the last century, the report said.
The cyclone heading toward Gopalpur in Odisha's Ganjam district beside Andhra Pradesh now has a relatively lesser wind speed of 175 to 185 kmph.