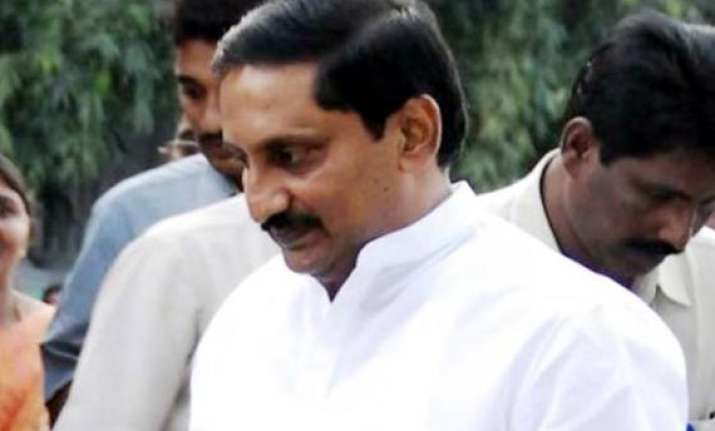 Kakinada (AP): Andhra Pradesh Chief Minister Kiran Kumar Reddy will tour the East Godavari district on October 31 to visit areas battered by torrential rains, official sources said here yesterday.
They said Reddy will reach Razole (Rajolu) by helicopter from Visakhapatnam at 9.30 AM and visit areas which suffered crop damage in Mulukupalli and Kadali villages, besides inspecting the condition of the Razole flood bank.    
He will then fly to Kakinada at 10.20 AM and leave for Gollaprolu by bus, where he plans to visit Sivalayam colony and interact with people affected by floods.    
He will also visit flood affected areas in Kakinada's rural areas like Anjaneya colony and Gaigolupadu FCI colony.    
Reddy will then review flood relief measures with officials at the collectorate.