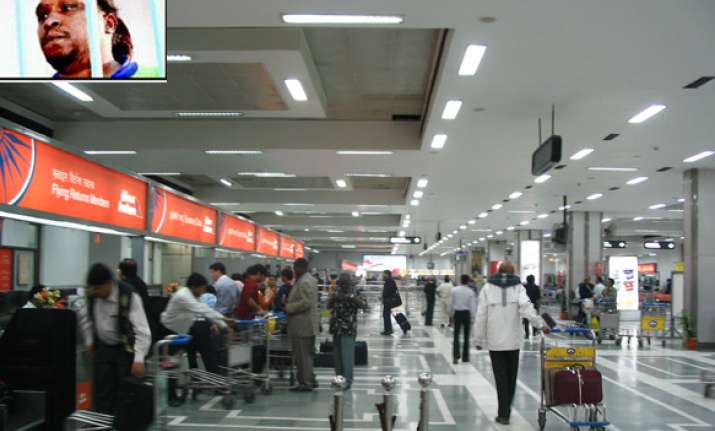 New Delhi, Feb 12: The civil aviation ministry has raised questions about the presence of US citizen Tyrome Torand Redmon at IGI airport's Terminal 3 for over 20 hours before he attempted suicide on Thursday morning.
The 37-year-old has been booked under Section 309 by Delhi Police and sent to judicial custody, reports Times of India.
Redmon ran out of the terminal around 7.15am on Thursday and was chased across the approach road by security officials before he attempted to fling himself over the railing.
He had reached the airport around 11am the previous day to catch a flight to Newark but was not issued a boarding pass since he did not have his baggage.
"The passenger was inside the terminal from around 11am on Wednesday to 7.15am on Thursday. Not one person detected his presence or questioned him.
"Not even did the airline, which knew there was a passenger who was unable to board a flight, report him to anyone. A passenger who enters the terminal cannot leave unless the airline authorizes the exit. At this point there was no security check done on him and he could have been a risk either to others to even to himself. This seems to be a serious lapse on part of all agencies concerned," said a ministry official.
Sources also raised doubts about the security apparatus within the terminal.
"There are supposed to be CCTVs being monitored continuously. Delhi International Airport (P) Ltd staff and plain-clothed security personnel, other than regular airline staff and CISF keep a watch. Yet the man, without a valid ticket, roamed inside for almost a day and could not be detected," said airport sources.
Redmon, who was without any check-in or cabin baggage, went to the airline counter twice for his boarding pass but when questioned about his baggage said that it was with security.
Accordingly, the airline asked him to wait. After his 1.30pm Virgin Atlantic flight left, he also went to a CISF officer and asked to be let out. He was told that it would be possible only if an airline staffer accompanied him out.
By the next morning, Redmon claimed to have become so frustrated that he wanted to kill himself. Redmon's friend Neelesh Patel, who accompanied him to India, arrived in Delhi from Vadodara on Thursday and corroborated Redmon's story about how he reached airport.