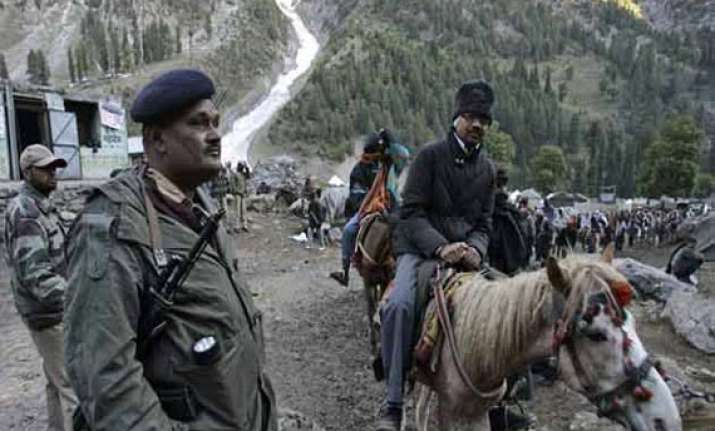 New Delhi: In a shocking revelation, Lok Sabha was today informed that holy Amarnath Yatra is under threat of terror attack as per the intelligence inputs.
Speaking in Lok Sabha, Minister of State for Home Kiren Rijiju said that intelligence inputs suggests that terrorist are planning to target Amarnath yatra this year.
The same information has been shared with security agencies at the Centre and state levels, he added.
We have alerted the concerned agencies. 112 companies of paramilitary and J&K have been deployed for yatra route security, said MOS Home Rijiju.
Noticeably ever since the beginning of the yatra this year, the reports of some incidents of stone pelting on yatra vehicles from Jammu and Kashmir's Ganderbal district have been received.
The state government has been taking adequate measures to provide security to the Amarnath pilgrims, informed Rijiju.