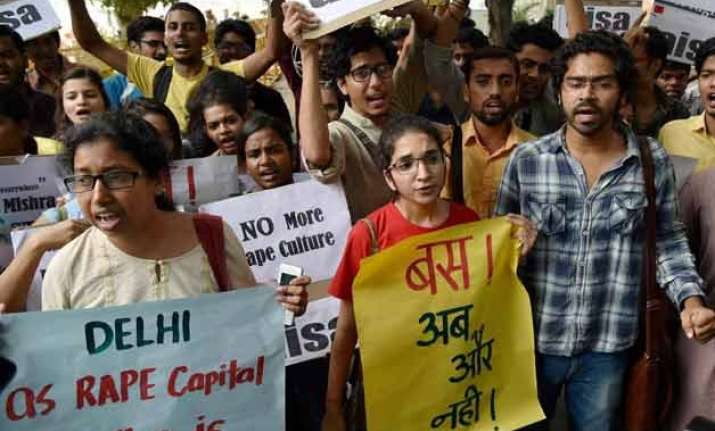 New Delhi: A day after a two-and-half-year-old was allegedly gang raped, her relatives on Sunday attacked one of the accused in hospital on Sunday afternoon. Delhi Police chief BS Bassi assured that action was being taken and appealed for peace.
The incident took place when one of the two accused, both minors, who are in police custody, were taken for medical check-up to Sanjay Gandhi Hospital, where the victim is also admitted, said a police official.
"The accused, however, didn't receive any injury and is perfectly fine," he said.
Meanwhile, urging people to remain calm, Delhi Police commissioner BS Bassi said, "We live in a civilized society, anger should be kept in control."
"Police is taking action in this case," he added.
Bassi also hit out at political parties for "politicising rape cases". "Political parties are doing politics as usual. There is no jungle raj in Delhi. We are answerable to the home ministry," he said, in what is seen as reply to chief minister Arvind Kejriwal, who called police ineffective and demanded its control.
The toddler was kidnapped from near her home and raped by two teenagers during a power outage in the area on Friday night. She was found at a nearby park on Saturday.