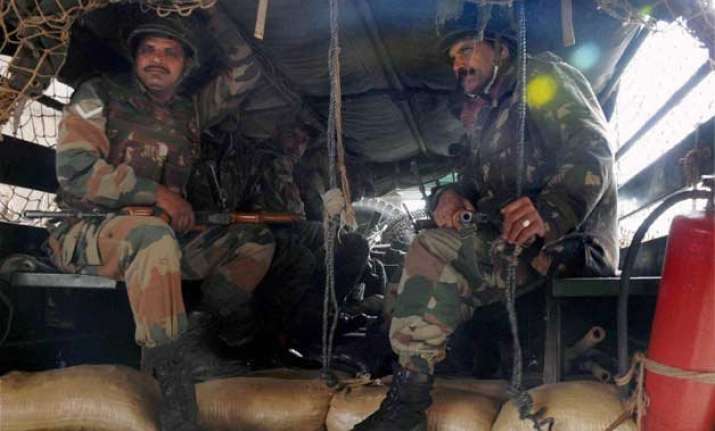 Pathankot (Punjab):  An alert was sounded today in Gurdaspur district of Punjab and a search operation launched in a village after locals reported sighting of two men in army uniform moving in suspicious manner, police said.
Some villagers reported that they had seen two men in army fatigues in Tibri, which is a cantonment area, police said.
Police immediately reported the matter to Army and a joint search operation was launched, said SSP Gurpreet Singh.
There were also reports that five terrorists had sneaked into the border area of Gurdaspur and Pathankot, following which army formations have been put on alert, officials said.
Gurdaspur was targeted by Pakistani terrorists in July last year also when they struck at a police station here.
Meanwhile a scare was created tonight after a man with a bag was spotted moving in a suspicious manner outside the Pathankot Air base, which was the target of a terror attack till yesterday.  
The bearded man, wearing a 'khaki' coloured trousers, was immediately detained by the security personnel, including those of the IAF, after he apparently did not heed to the directive to open his bag.
Aiming their guns at him, the security personnel asked him to keep the bag away and lie on the ground.  The man was probed by the security personnel, including by Punjab Policemen, about his antecedents and his movement.
This continued for about 15-20 minutes after which the man was taken away for proper questioning.  The Air base here was attacked by six terrorists on Saturday last and the operation to flush them out continued till yesterday.
( With PTI Inputs)