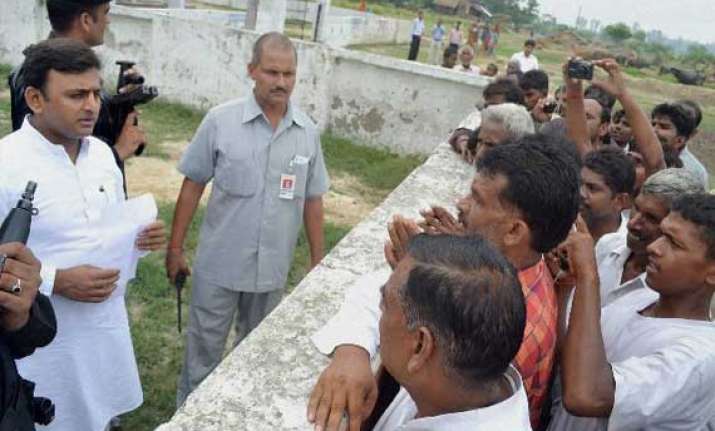 Lucknow: Shravasti District Magistrate Bhanu Chandra Goswami was removed and six officials were suspended this evening, hours after Chief Minister Akhilesh Yadav paid a surprise visit to different parts of the district and warned against laxity.
As per the directive of the Chief Minister, Shravasti DM Goswami has been removed from the post and has been put on the waiting list, an official spokesman said here. He said Goswami has been removed for lax supervision.
The six suspended official are Chief Medical Officer R P Gupta, executive engineer of power department Vinay Kumar, district supply officer Sanjeev Kumar, deputy director agriculture Shivdutt Tiwari, executive engineer of rural engineering service Vijay Kumar Dubey, and district mining officer Ram Kumar Tantua.
The Chief Minister has also directed to issue warning to Superintendent of Police Salikram Verma.  Earlier in the day, taking district officials by surprise, Akhilesh, who was scheduled to reach Hamirpur, landed at Shravasti and held a 'chaupal' at Lohia village near Bharthapur.
He inspected development works, interacted with the people and enquired about various government schemes. During the interaction, the villagers complained about poor power supply, lack of availability of medicines at health centre and non-availability of items under public distribution system.