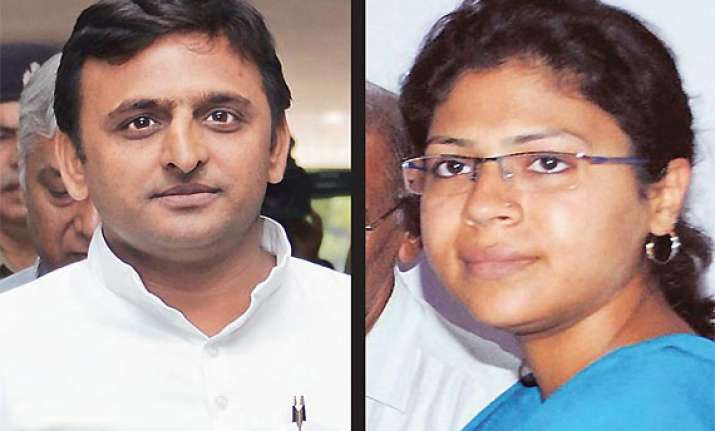 New Delhi, Aug 5:  The decision on separate Telangana had its echo in Parliament on the opening day of the Monsoon Session with both Lok Sabha and Rajya Sabha witnessing repeated disruptions over the issue amid demands for creation of new states including Bodoland.
The two Houses witnessed slogan shouting by members from Andhra Pradesh against the proposal to form Telangana and demanding justice to the people of the Seemandhra region.
 Some of them were also carrying placards favouring a united Andhra Pradesh while some were holding copies of a news item in which TRS Chief K Chandrasekar Rao had reportedly told employees from Seemandhra region to leave Telangana.
At one point, TDP member N Sivaprasad walked up to one of the protestors from Congress with a threatening gesture but was stopped by his party colleagues.
 Parliamentary Affairs Minister Kamal Nath tried to pacify the members but could not be heard in the din.
 Lok Sabha, as also Rajya Sabha, witnessed three adjournment by 3 PM as agitated members belonging to both Congress and TDP in the Lok Sabha and TDP members in the Rajya Sabha stormed the Well chanting slogans "We want justice".
 At one point in the Rajya Sabha, Deputy Chairman P J Kurien remarked that two members - Y S R Chowdhary and C M Ramesh (both TDP) - were holding the House to ransom.
 Bodoland People's Front (BPF) member S K Bwiswmuthiary walked into the Well in Lok Sabha with a banner that read:
"Bodoland MPs strongly stand for a separate state of Bodoland".
Speaker Meira Kumar asked the agitating members to go back to their seats but her request went unheeded. After one starred question was taken up amid din, she adjourned the House till noon.
 In the Rajya Sabha, Biswajit Daimary (Bodoland People's Front) entered the Well carrying a placard.
 While TPD members raised banners against division of Andhra Pradesh, Daimary held banner that read: "If Telangana, Why Not Bodoland?"