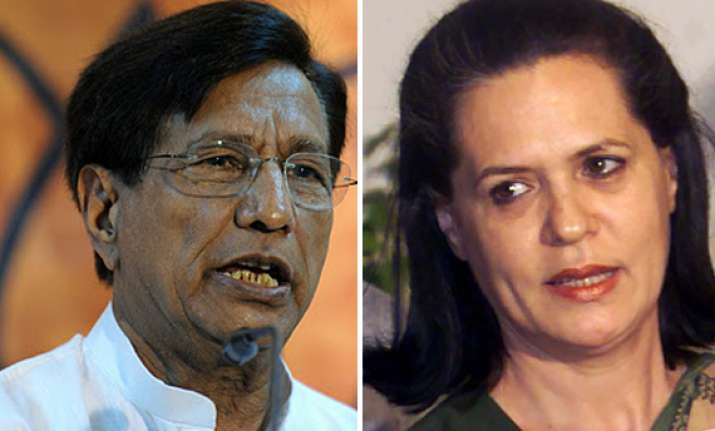 New Delhi, Dec 10: Rashtriya Lok Dal chief Ajit Singh is likely to get the plum portfolio of Civil Aviation at the Centre early next week, after he has  finalized an alliance with the Congress for the forthcoming UP assembly polls, The Times of India reported.
 
The report said, RLD zeroed in on civil aviation, after it appeared impossible for the Congress to move Sharad Pawar out of agriculture, which was Ajit Singh's first preference.
 
The report said, the ruling party was also not willing to give Ajit Singh his second preference - ministry of commerce and industry. Ultimately, Ajit Singh agreed on the civil aviation portfolio.
 
The report said, Ajit Singh may meet Congress president Sonia Gandhi soon and his swearing-in may take place early next week.
 
RLD is also learnt to have asked for the chairmanship of a national commission in the bargain, the TOI report said.
 
Congress has roped in Ajit Singh to boost its chances in the western UP, where Ajit Singh's party has a sizeable vote bank among the Jats and other communities.
 
The seat-sharing model between RLD and the Congress has almost been finalized for the UP assembly elections, the report said.