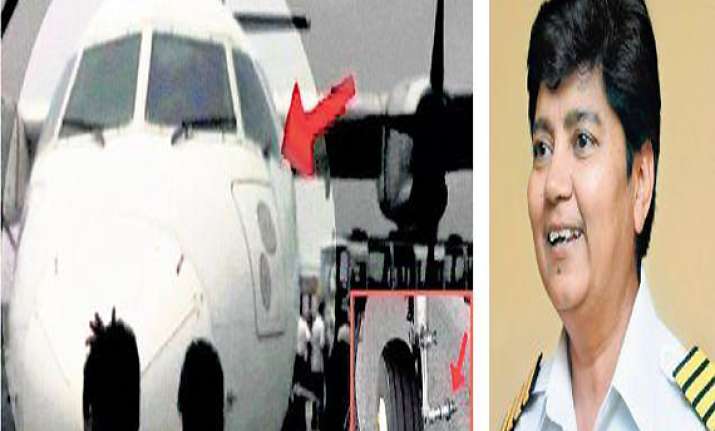 New Delhi, Jun 11: Civil Aviation Minister Ajit Singh today lauded the courage and grit of two women pilots, who safely landed a Guwahati-bound Air India aircraft, which lost one of the nose wheels during take off from Silchar, and saved 52 lives.
Singh personally called up captain Urmila Yadav, co pilot Yashoo Pereira and Guwahati airport director Manvinder Singh, and thanked them for ensuring the safe landing of the ATR flight from Silchar in Assam, a official statement said.  
The minister appreciated the "courage and grit" of Urmila and Yashoo with which they acted in the hour of crisis and ensured safety of all the 52 people, 48 passengers and four crew members, on board without letting panic take its grip, it said.
Singh's personal call is not only an appreciation of an isolated incident but also a "strong message that the services of staff and employees of the company, be it small or big, would not go unnoticed and unrecognised" by the government, the statement said.
The ATR 9760 flight lost one of the nose wheels during take off from Silchar airport, 235 km from Guwahati yesterday.  
Captain Urmila, however, flew the plane to Guwahati which has better landing facilities and the aircraft landed under emergency conditions at the Lokopriyo Gopinath Bordoloi International Airport.
The plane hovered over Guwahati airport for some time to burn the fuel in the tank to reduce the chances of it catching fire during landing under emergency conditions.  Civil Aviation Regulator DGCA has ordered a probe into the incident.