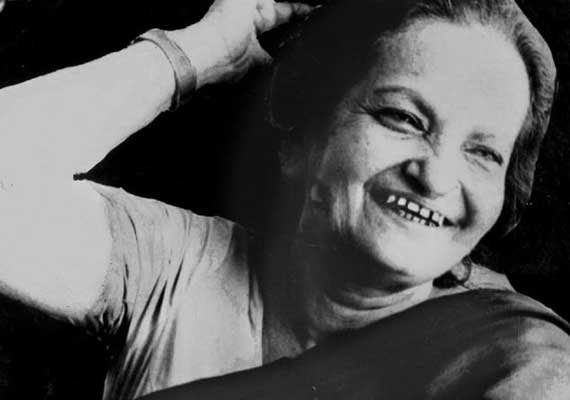 Lucknow: All India Radio, Lucknow, on Thursday paid glowing tributes to the golden voice of Indian ghazal music, the late Begum Akhtar on the occasion of her death anniversary.
The event titled "Yaadon Ke Aainey Mein" (In the Mirror of Memories) witnessed noted musician Gulshan Bharati and Dr Seema Bharadwaj rendering ghazals, thumris and dadra sung by the late singing legend.
The haunting ghazals "Mere Hamnafas Mere Hamnawan, mujhe dost banke dagaa na dey" and "Koi Keh De Gulshan Gulshan" were  rendered by Dr Seema Bharadwaj.
Singer Gulshan Bharti rendered Bhairvi Thumri "O Nirmohi Sapne Ma Aaja Kachu To Bipatiya Kam Hui Javey" and dadra "Piya Jao, Jao, Mosey Na Bolo Sauten Ke Sang Raho" sung by Begum Akhtar in her lifetime.
Dr Yogesh Praveen, hailing from Lucknow, recounted how Begum Akhtar, born in Faizabad and married in Lucknow, used to take part in Azaadari during Moharram in Faizabad and sing requiems while taking part in Tazia processions from Chowk Ki Khajoor Wali Masjid to Baradari on Reidganj.
Dr Praveen recounted how Begum Akhtar used to smoke Captain brand cigarettes, wear Lucknow chikan sarees at home and silk sarees at musical soirees.
Eminent cardiologist Padmashri winner Dr Mansoor Hassan described how he treated the singer when she suffered her first heart stroke.
"She was a sensitive woman steeped in Awadhi culture, loving, soft-spoken and she had no false pretences. She wanted to carry on singing despite her heart problem. She had no offsprings, but she looked after several children during her lifetime", said Dr Hassan.
Begum Akhtar, born Akhtaribai Faizabadi,  was awarded Padma Shri and Padma Bhushan (posthumous) by the government. She was also honoured with the title of Malika-e-Ghazal. She died at the age of 60 on October 30, 1974.