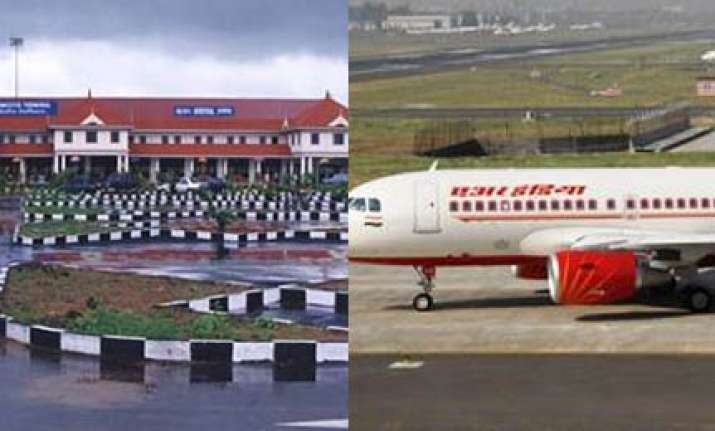 Kochi, Oct 2 :  An Air India 901 Kochi-Kozhikode-Riyadh flight with 197 passengers and 12 crew made an emergency landing here soon after takeoff from Kozhikode early today as smoke was detected in the cabin, airport sources said.
The smoke was noticed about 30 minutes after the flight left for Riyadh from Kozhikode airport at 6.35 AM, they said, adding the pilot immediately diverted the aircraft to Kochi and landed safely in full emergency at 8.20 AM.
 All passengers have been shifted to a nearby hotel, they said. Air India sources said the flight has been grounded and that a relief flight would be arranged by this evening to take the passengers to Riyadh.  According to preliminary reports, the aircraft could have had some engine trouble, AI sources said.
As soon as the smoke alarm went off inside the cockpit, the pilots decided to bring the aircraft to kochi.  One of the passengers in the flight, said there was heavy smoke in the aircraft, The air conditioner was not functioning and the passengers panicked. AI sources said efforts are on to bring another flight from Mumbai to take the passengers to Riyadh by this evening.  
Air India sources said there was some engine trouble on the aircraft.  They said the pilots decided to land the aircraft at Kochi as soon as the smoke alarm went off inside the cockpit. PTI