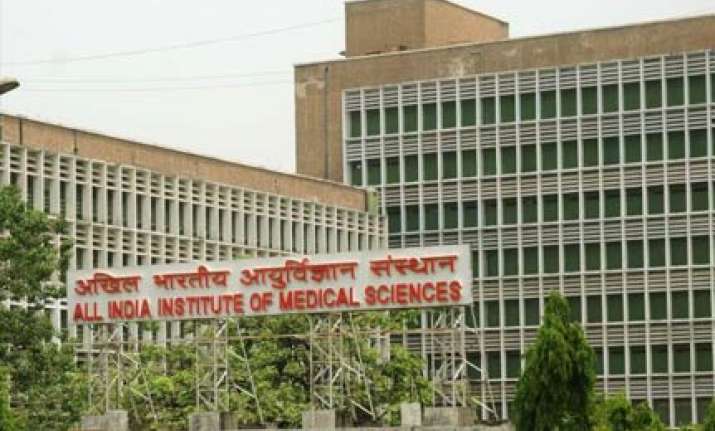 The All India Institute of Medical Sciences has become a hub of dengue cases. On Sunday, a 25-year-old son of an AIIMS staffer died of the disease and family members of many doctors living on campus have been diagnosed positive, reports Times of India.
Doctors say as many as 40 to 45 dengue cases have been reported from the campus, though officials did not confirm this.
The situation, say faculty members, has not changed despite four notices and two consecutive challans served on the institute. Mosquito breeding continues to be high on the campus and the staff are paying the price for what NDMC chief medical officer R N Singh called the ``failure of the institute administration even after repeated warnings''.
Dr Randeep Guleria, professor in the medicine department confirmed the disease was rampant on campus. ``In our department, we are seeing eight to 10 cases of suspected dengue fever every day from within the institute,'' he said.
Raj Kumar, who died on Sunday, is the first reported dengue fatality on the campus. Sources in AIIMS said that his father, Ram Kishan, works in the horticulture section. ``Raj Kumar was admitted in the medicine ward after being confirmed for dengue. His platelet count was less than 20,000,'' said Lalta Prasad, the victim's uncle who also works in AIIMS. Hospital medical superintendent D K Sharma said he could not confirm the dengue death, as Sunday was a holiday.
Doctors said dengue had become rampant on the campus. ``My 14-year-old son was diagnosed positive 10 days ago. The son of my neighbour, who had come from the United States for a research programme at IIT Delhi is down with the disease,'' said Dr N R Dash, assistant professor in the gastrointestinal surgery department.
Sources said two family members of a doctor from the surgery department have been diagnosed with dengue.
Doctors in other departments such as nephrology and microbiology have also had family members falling ill. As on Friday, NDMC had identified 11 mosquito breeding points at AIIMS campus. R N Singh said the institute's executive engineer was prosecuted after it was found that all overhead tanks were open and mosquitoes were breeding there. NDMC officials said they had issued two challans and four notices to AIIMS this season and had formed a special team to tackle the menace.
However, the official said, "As per data provided to us, there are no more than 10 confirmed dengue cases from the hospital.''
According to Dr Debajyoti Karmakar, president of the resident doctors association, fecal matter was found in the water tanks in their hostels.
"We complained to the medical superintendent after which they formed a committee to look into the matter. There are constructions going on in the hospital and heavy mosquito breeding is happening due to the neglect of the officers,'' Karmakar claimed.
Meanwhile, Delhi on Sunday reported 59 new cases of dengue, taking to 800 the number of people infected so far by the mosquito-borne disease. There have been two dengue deaths so far, as per official records.