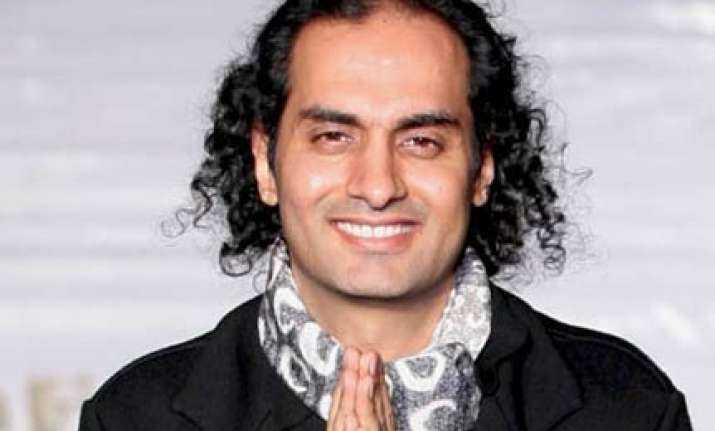 It's no smooth sailing for the Wills Lifestyle Fashion Week with design label Satya Paul pulling out of the event on Thursday  over the opening day fiasco. The 15th edition of the WIFW, which was scheduled to begin yesterday, has been delayed by a day as organisers did not have the necessary permits from the fire department. The FDCI (Fashion Design Council of India) has now extended the week by a day to accommodate aggrieved designers whose shows were cancelled on the opening day. "All the money will be refunded and these designers are now doing a free show," Sunil Sethi, President of FDCI told PTI. 
"I am really sorry for whatever happened yesterday. The designers were the most affected. Our idea was to open the event with a special lot of designers and to make up for whatever happened we'll have another day added to this week," he added. But, design label Satya Paul which was to showcase its collection yesterday has decided not to be a part of the event as they are unhappy with the last day slot. 
"I cancelled my show as the permission was not given. I will ask for a refund because a show on the last day does not work for me. I had guests who had come from out of town, how would they come now?," designer Puneet Nanda from Satya Paul told PTI. 
"It is not in my nature to calculate how much losses I have suffered. But, if this is the way we organise things one has to be really cautious in the future," Nanda said, adding that it is irrelevant to play a blame game now. WIFW, which was previously held at Pragati Maidan has been shifted to NSIC Grounds in Okhla Industrial Area here this year.
Apart from Satya Paul, other designers who suffered similar fate included Ranna Gill and Ritu Beri who have decided to be a part of the event despite the initial hiccups. 
"I was dumbfound and paralyzed yesterday when I heard the news but lets not play blame game now. I am certainly looking forward to the 29th. I am also bringing a showstopper (Minisha Lamba)," designer Ranna Gill said.
"My collection is a tribute to Indian Army and I feel we should all stand tall and tell the entire country that we together. I will be looking forward to a full house attendance," said fashion designer Ritu Beri whose show was to be the finale of the first day. Sethi said that WIFW will go ahead as planned and 29th of March would be the Grand fashion finale. The final day will also see a special auction of the specially designed autos which will be flagged off from the venue by the special designers. PTI