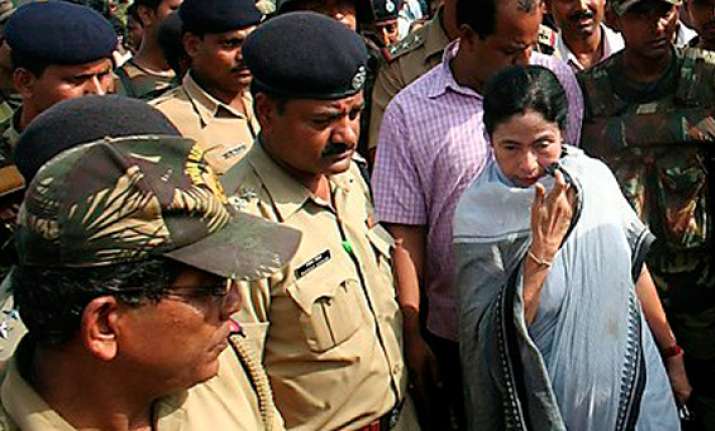 Kolkata, Aug 31 :  After completion of 103 days in office, a major change was today effected in West Bengal Chief Minister Mamata Banerjee's security cover with state police replacing the Railway Protection Force (RPF).  The state force has taken over the responsibility of the major security ring around the Chief Minister, which was so far looked after by the RPF personnel, secretariat officials said.

Of the 75 RPF personnel deployed earlier to look after the security of the Chief Minister, only 13 personnel would be left now in the CM's convoy and the rest would be sent back to their parent department marking a major transition in the security cover.

The Additional Director General of security, Virendra, who also looks after the CM's security in the state, said apart from those deployed in the main security ring around the CM, a large number of security and intelligence personnel were always deployed beyond the security ring for the protection of the CM who enjoyed 'Z Plus' category. 
Even as the state government cited no official reason for this major change in decision, it was reportedly the whopping bill from the RPF which prompted the state government to take this decision.

It was the state police which provided security to the chief minister but Banerjee preferred the RPF to provide security cover as she had enjoyed their service during her tenure as Railway Minister, they said.

On occasions, the chief minister is known to have refused to take security around her as per 'Z-Plus' norm, including that of bullet-proof car provided for her, created problems for the officials, they said.

Incidentally, the security shake-up came at a time when CM's security was breached yesterday with a youth attempting to dive in front of the CM's convoy at the intersection of Hazra Road and Harish Mukherjee street in South Kolkata. PTI