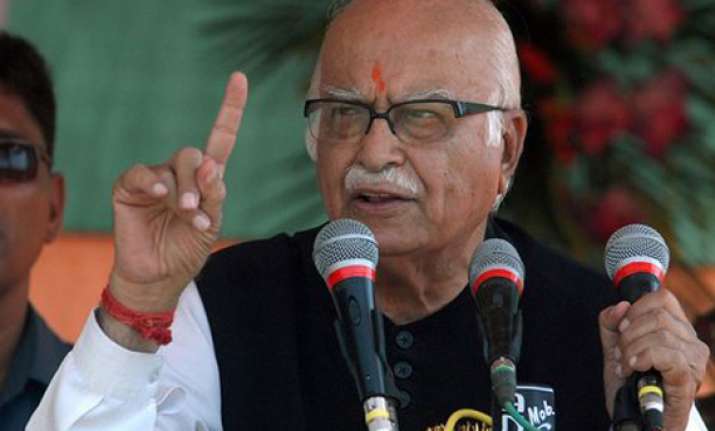 Indore, Apr 10:
Expressing concern over the "sensational presentation of news", senior BJP leader L K Advani on Monday said that more than the print media, it is the electronic media which has to be blamed for it. 
He was addressing a seminar on 'Today's Journalism' on the occasion of the Golden Jubilee celebrations of the Indore Press Club.
"It is now believed that unless there is some sensationalism in news, people would not watch it and hence these days, it is being presented in a sensational manner," Advani said.
"I believe that electronic media indulges in such a practice more than the print media. Electronic media is more responsible than the print media for presenting news in a sensational manner," former Deputy Prime Minister said.
Referring to the trend of "paid-news" he said, "The signs of a paid-news are quite obvious in some news. Some newspapers say that large number of people were present for an election rally of a particular candidate, while in case of some other candidates, they write that there was a poor turnout."
"Earlier, we used to think that corruption takes place only in political circles...The paid news menace has entered this profession in the last few years. A lot can still be done for the betterment of journalism," he said.
Saying that there a film city should be set up inMadhya Pradesh, the BJP leader urged the state Chief Minister Shivraj Singh Chouhan, who was present on the occasion, to take an initiative in this regard.
Chouhan said that there was a deterioration in media and politics both, but everything is not over as yet.
Questioning the motive behind the entry of large business houses into journalism, Chouhan said it was being done to protect business interests.