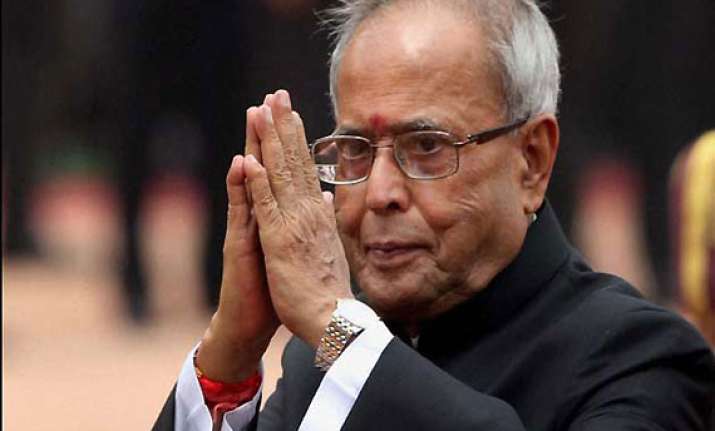 On Board Special Aircraft: President Pranab Mukherjee on Saturday described as speculation LK Advani crediting him for the withdrawal of the ordinance on convicted lawmakers, saying he had nothing to do with the development.
"I cannot comment on the views of the opposition. Whoever wanted to seek appointment with me, I gave them. BJP leaders met me, Aam Aadmi Party met me. I received various representations (against the ordinance)," he told reporters on board his special aircraft during the second leg of his visit to Belgium and Turkey.
"I had a discussion with the Prime Minister and what transpired everyone of you knows. Cabinet is the mother of the ordinance," he said, adding that the Cabinet, in its wisdom, decided to withdraw the ordinance at its meeting on October 2.
"This is the fact. In between who is responsible, how responsible, to what extent responsible, these are speculations of individuals. I have nothing to do with it," he said.
BJP leader Advani on Friday credited the President for the withdrawal of the ordinance and slammed Rahul Gandhi for "rubbing off the authority" of the PM and the UPA with his strong words.
"The victory that has come to the country by withdrawal of this illegal and immoral ordinance has thus been thanks only to the Rashtrapati, who has proved that UPA would err seriously if it assumed that like most other Congressmen who had earlier occupied the high office of President, he too would remain a rubber stamp President," Advani said in a post on his blog.