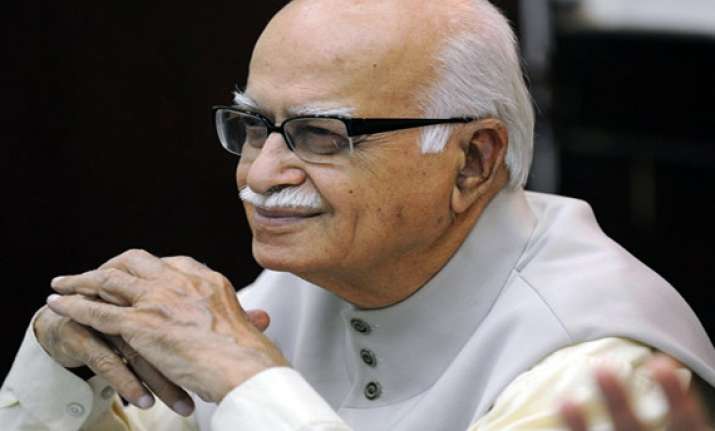 Uttarakashi (Uttarakhand), Jan 28 : BJP leader L K Advani on Friday  accused the Congress-led UPA government of failing to control price-rise and corruption in the country, and said only his party can give a "real Ram Rajya."
"On the orders of the Supreme Court, a couple of ministers of the Congress-led government at the Centre went to jail.  This amply shows that Congress is neck-deep in corruption," Advani said here at an election rally.

He also lamented that the UPA government had failed to control prices of essential commodities like petrol and gas.  "During the NDA regime, we did not allow the prices of petrol to go up," he said.

Advani said the BJP never comprised on corruption and security of the country.

"The Kargil victory brought honour to the whole country.  We feel proud that some of those who laid down their lives in the Kargil war were from Uttarakhand," he said.  Advani said since BJP promotes transparency and fights against corruption, it was the only party which can bring real "Ram Rajya" in the country.

He said the BJP has given the charge of Uttarakhand to B C Khanduri, who is not only honest, but also comes from an army background.

He also called for developing tourism in the state which can generate employment opportunities, and said a tourism directorate could be set up in Uttarakashi.  Advani said only the BJP can take the country forward in terms of development and prosperity.  "The twentieth century belonged to US, Russia and Japan.

But the 21st century will definitely belong to India. If we have to move forward, then you must bring BJP to power," he said.