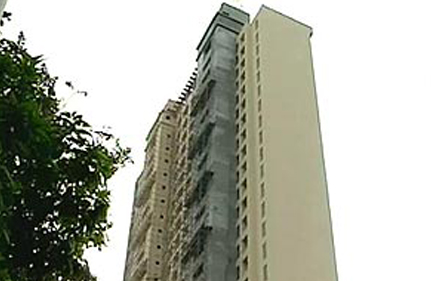 Mumbai:  A day after Mumbai police registered a case in connection with the theft of key documents in the Adarsh Housing Society scam, the case has now been transferred to the Crime Branch due to the serious nature of the case.
The Crime Branch will be probing the case for theft and destruction of evidence to probe if it is a case of a cover-up.
Four crucial documents have been stolen from the Adarsh Society file that was in possession of the Urban Development Department in Mumbai. According to sources, the Central Bureau of Investigation found page numbers 15, 27, 99 and 279 of the file missing and notified the Urban Development Department. The CBI had received a copy of the file for their probe into the controversy-hit society. The Urban Development Department then lodged complaint of papers being stolen.
Here's what the missing pages are said to contain:
   * Signatures of 2 ex-Chief Ministers and senior officials
   * Environmental clearance given by the Urban Development Department
   * Clearance to reduce road width
    * Clearance for the building to encroach on road space
    * Clearance for construction of additional floors 
In its complaint, the Urban Development Department stated that the papers were important notification and correspondence that the department made with various agencies.
Sources tell  that the stolen papers show officials' stand leading to final decision on the society. They were documents in the noting section of the file and are said to have the signatures of the Chief Minister and senior officials on final decision.
The papers are said to be related to the wrong environmental clearance given by the Urban Development Department to the society, which it was not authorised to give, to the reduction of the width of a public road to give more space to Adarsh, and to changing the land reservation from bus depot to residential zone. The file notings relate to the period 2000-2003.