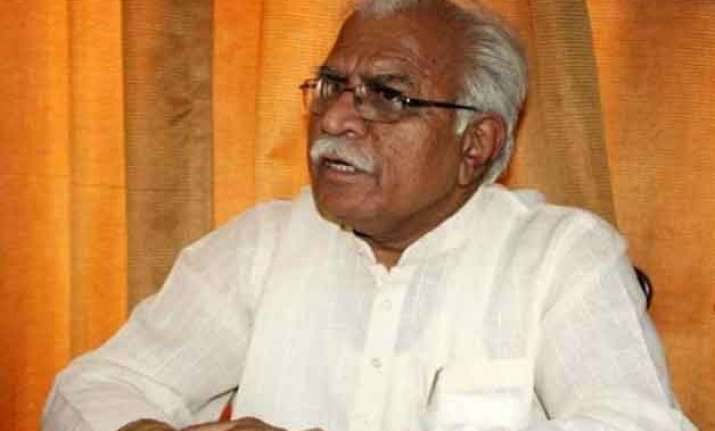 Chandigarh: Haryana Chief Minister Manohar Lal Khattar on Sunday said action taken by the government on the controversial land deals of Robert Vadra, son-in-law of Congress president Sonia Gandhi, would be made public soon.
"I have received dozens of such complaints, including on Robert Vadra land deals, which are being investigated. The course of government action on these complaints would soon be made public," Khattar told the media here.
Vadra was named in a Rs.58-crore land deal with realty giant DLF in Gurgaon district as well as other controversial land deals in the national capital region (NCR) adjoining Delhi.
Making it clear that corruption would not be tolerated at any level, Khattar assured that the government would take strict action if any complaint of corruption came to it.
"The government is taking steps to check corruption in three major areas including CLU (change of land use), transfers and government jobs (appointments). The government will soon bring a transfer policy as the transfers became a business in the previous regime," Khattar said.
He said the focus of the first BJP government in Haryana would be on development and ending corruption.