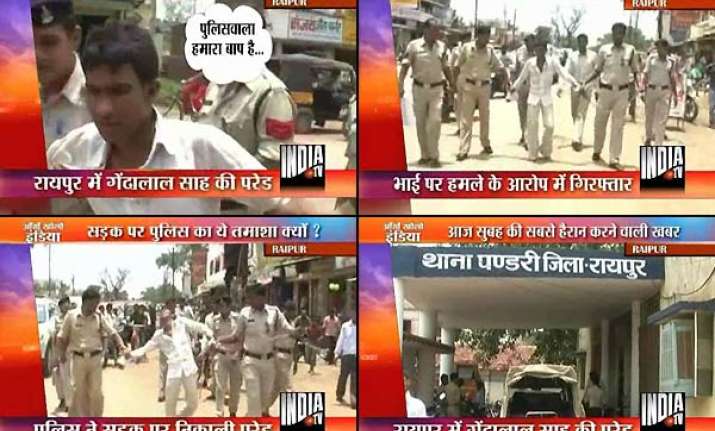 Raipur, Aug 2 : Chhatisgarh police is doing new innovation in policing.
 
On orders from the seniormost official of a local police station, an attempt to murder accused  Gendalal Sahoo was on Monday paraded on the streets of Raipur, with seven policemen forming a circle around him, and two policewomen at the back.
 
The accused Gendalal Sahoo was made to shout slogans "Policewalaa Mera Baap Hai", "Ladhai Karna paap hai", "Jor Se Bolo, Jaldi Bolo,  Policewalaa Mera Baap Hai".
 
Gendalal is accused of attempting to kill his brother in connection with a land dispute.
 
The latter is presently in hospital, and within four hours of the attack, Gendalal was arrested. It was then that the SHO  ordered Gendalal be paraded on the streets.