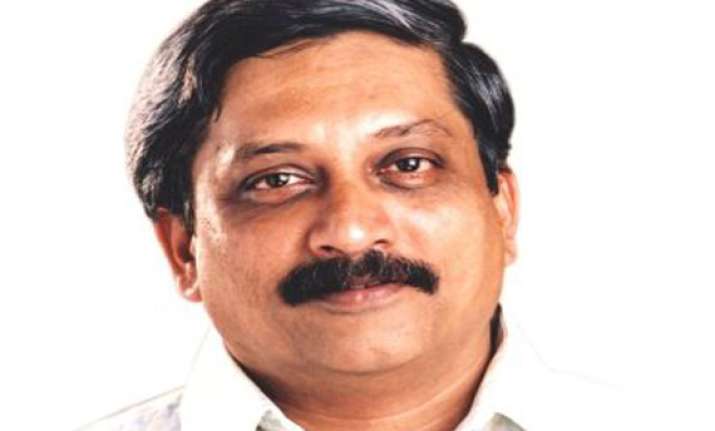 Visakhapatnam (AP): Goa Chief Minister Manohar Parrikar yesterday said if the BJP-TDP combine came to power, it would curb corruption in the state.  "If the alliance is elected to power, corruption would be controlled.
It will ultimately result in increase in the revenue of the state government, which can be efficiently used for the development of the new state and its people," Parrikar told reporters yesterday.
He was here to campaign for BJP.
"People of Seemandhra have got a double opportunity in the form of BJP-TDP alliance, as having a Central government of the same party will go in perfect synchrony in the state and help for a peaceful, stable coalition," Parrikar said.  
He said about 25 per cent of the revenue share of Goa government used to come from mining and this was halted after the Supreme Court banned mining in the state.
"However, we did not suffer because we did not allow any money leakages through corruption, hence we could fulfil our promises even though revenue was lesser than earlier after the ban,"
"Such accountable governance is possible only under BJP rule. Therefore people of Seemandhra should vote for BJP-TDP alliance," he said.