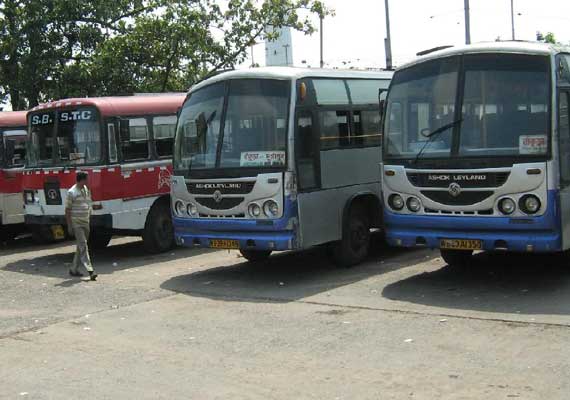 Kolkata: Blaming government apathy for the harassment they are forced to face while availing public conveyance, people with disabilities in West Bengal Saturday demanded an "accessible transport system".
Despite the existence of legislation as well as guidelines from the Calcutta High Court prohibiting harassment, commuting for people with disabilities has become a nightmare, they said.
Earlier this week, a disabled woman who runs an NGO to fight for social equality was treated inhumanly, while she was travelling with her minor daughter in a mini-bus.
The woman claimed her right to travel free on a pass because of her disability, and also showed her identity card, but was shoved around, taunted, and confined in the bus by its conductor and driver.
Highlighting their plight, the Sruti Disability Rights Centre and Human Rights Law Network, non-governmental organisations working for human rights, said they would meet representatives of the Mamata Banerjee-led West Bengal government seeking implementation of the provisions of the Persons With Disabilit  Act, 1995 as well as the court's guidelines seeking to facilitate easy commuting of disabled people.
"Hearing a public interest litigation, the high court in June had laid down guidelines prohibiting harassment, asking for installation of auditory signals and reservation of seats in buses. Unfortunately, the state government has not implemented even one percent of those guidelines," Debashis Banerjee, a lawyer, said.
Visually challenged Sourav Bose, an insurance agent, described daily commuting as a nightmare.
"While commuting is a nightmare, the apathy toward us is reflected by the fact that most government buildings don't have ramps or lifts fitted with voice-announcements of the different floors, making it difficult for us to access them. The irony is, the office of the disability commissioner here too falls under the same category of buildings," Bose said.
Sharing a similar ordeal, physically challenged Bubai Bag - a research scholar - said: "The government has reserved a train compartment for the disabled, but has never given a thought to how a man like me would eventually reach that compartment".
"Just by reserving two seats in a bus or train, the government cannot wash its hands of its responsibilities. Who will sensitise people who operate the buses? While commuting, we realise how unacceptable we are to society," Bag said.
With the state government yet to implement the high court guidelines, lawyer Banerjee said the organisations were planning to file contempt proceedings.
"While the plans to file contempt proceedings are afoot, we don't want to rush things. Rather, we would like to meet government representatives, especially the state transport minister, to discuss things.
"While the government has shown its intent, it's the transport operators who have been creating hurdles. They neither implement the court guidelines nor do they come to the discussion table," legal counsel Banerjee said.