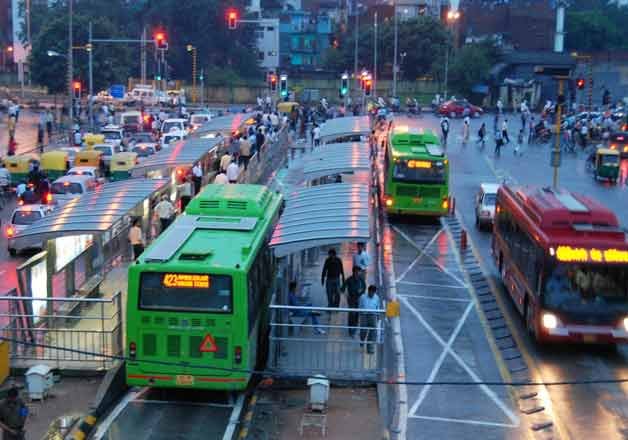 New Delhi: The controversial Bus Rapid Transit (BRT) corridor for buses, the flagship project of former Delhi chief minister Sheila Dikshit, may soon be scrapped by the Aam Aadmi Party. A formal announcement in this regard is expected to be made soon.
Officials say the Arvind Kejriwal-led government has been contemplating on re-converting the 5.8 kms BRT corridor from Moolchand to Ambedkar Nagar into a normal road.
The official said the government is likely to issue order in this regard and direct the department concerned the restoration of the road. He added that the project has "failed" completely at every stage from planning to construction to execution.
A day after a DTC bus killed a 12-year-old in the corridor, four Aam Aadmi Party MLAs met PWD minister Satyendar Jain and asked him to scrap the project.
All the MLAs, whose constituencies fall along the corridor, had purportedly expressed their reservation about the corridor and sought its removal.
Introduced some seven years ago in South Delhi, the BRT corridor had led to massive traffic jams prompting demands from citizens that it be scrapped.
"The stretch on which this BRT has been made was not the best choice. For one, the bus lanes are in the middle and getting to them is a huge pain for pedestrians. Secondly, there are about four major intersections on the road and despite a very expensive smart signalling system, the implementation has failed completely," said former transport minister Saurabh Bharadwaj.
 
Poor management often saw private vehicles enter or cross over to the bus lane, which, by virtue of being in the middle of the corridor, only created a further mess at intersections.