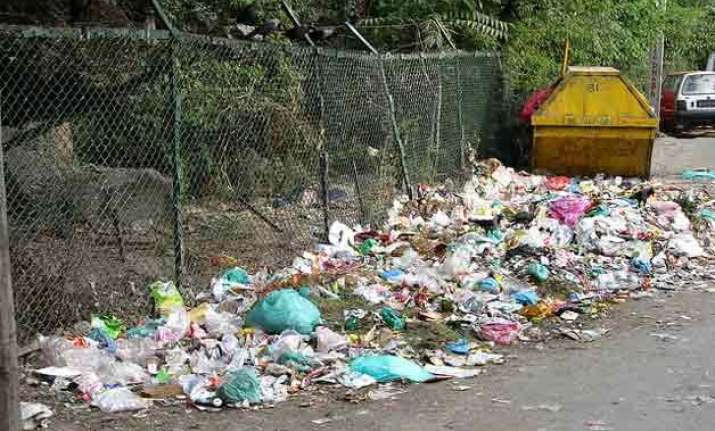 New Delhi: The days of littering and throwing waste in the open will soon come to an end with a proposed law that calls for spot fines for such offence.
The proposed law also includes dumping electronic waste, defacement of public places and use of banned plastic bags under  'minor offences' category and will give legal teeth to Prime Minister Narendra Modi's ambitious Swachh Bharat Abhiyan.
The Ministry of Environment and Forests will introduce the Environmental Laws (Amendment) Bill in the monsoon session of Parliament.
These violations will be recognised as non-cognisable crime and could act as an effective tool to promote public awareness and educate the masses on cleanliness.
The existing Environment (Protection) Act (EPA) does not allow any civil financial penalties but only criminal settlement.
The amendment will define minor offence in the EPA that will not call for filing an FIR or arrest but will attract a monetary penalty as in the case of "making atmosphere noxious to health" which attracts a fine of Rs 500.
The quantum of fine will reportedly be governed under local municipal laws, within rules prescribed by the central law.
Environment and Forests Minister Prakash Javadekar has been talking of changes in the EPA to strengthen the compliance mechanism to discourage pollution. His view is that compliance is crucial to changing public attitude, ensuring their participation.
In 2015-16  budget, Finance Minister Arun Jaitley levied a 2 per cent Swachh Bharat Cess on all or any service in addition to 14 per cent service tax to fund the cleanliness campaign.