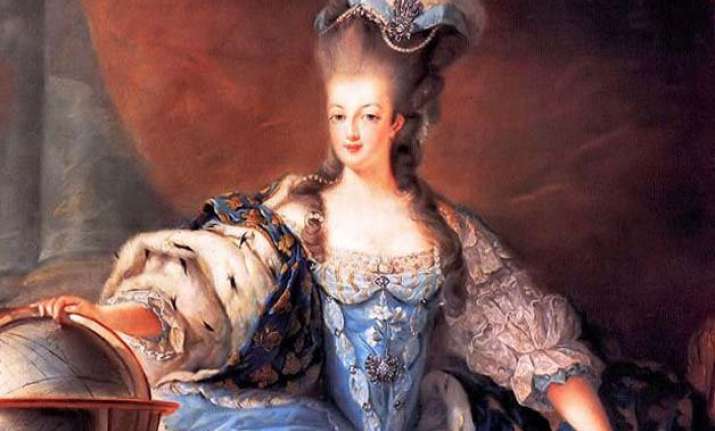 Jaipur: She achieved notoriety as the French queen who suggested her starving subjects should eat cake if they had no bread. While this story is unlikely to be true, Marie Antoinette was dragged in a raging scandal - four years before the French Revolution - that irreparably tarnished the French royalty's image, earned them the label of tyrants and was one of the factors which led to the events of 1789, said author Jonathan Beckman at a session of the Jaipur Literature Festival 2015.
The scandal involved a foreign queen never at home in the formal atmosphere of the French court, an ambitious clergyman willing to go to any ends to achieve his desire of high political office, a noble-born conwoman skilled at pretending to be more influential than she was, and jewellers who created an expensive 'masterpiece' but couldn't sell it off, said Beckman.
Beckman, who revisits in "How to Ruin a Queen: Marie Antoinette, the Stolen Diamonds and the Scandal that Shook the French Throne" the 1785 scandal that has been dealt with by Thomas Carlyle and Alexander Dumas and inspired at least two Hollywood films, says the real force behind the scam was Jeanne de Saint-Remy de Valois who devised the scam to ensure a comfortable life ahead.
Her unwitting dupe was Cardinal de Rohan, who had fallen out of royal favour and was seeking to re-establish himself, and she convinced him she was close to the queen and could help him, said Beckman.
She carried his letters to the queen and brought back "her replies", said Beckman, adding she sought on the behalf of the queen, money, which de Rohan was more than happy to pay.
She even arranged a midnight meeting at Versailles with the "queen" (played by a prostitute who resembled Marie Antoinette) for him, said Beckman.
Jeanne's final plan was to acquire a 16 million franc necklace, comprising over 640 diamonds that jewellers Boehmer and Bassenge had created for a previous French king who however died before it was completed.
Marie Antoinette refused to buy it claiming it was "hideous". The jewellers tried in vain to sell it but found no buyers. However, Jeanne convinced Rohan the queen wanted him to serve as an intermediary to buy it secretly in view of present circumstances. He was ready to oblige as usual.
The necklace was acquired and spirited by Jeanne and her associates to Britain where they tried to sell it unsuccessfully. The scandal came out when the jewellers wrote to Marie Antoinette thanking her for finally purchasing it, said Beckman.
Rohan was questioned and Jeanne and the other conspirators were traced and arrested.
However, while they were found guilty and punished, he was acquitted but sent into exile by King Louis the 16th, said Beckman. It was this decision and the people's propensity to believe the worst of the highly unpopular queen and her extravagance and other salubrious allegations (the midnight meets) that dealt the monarchy a blow it never recovered from.
Marie Antoinette was further savaged by Jeanne who escaped prison and in her "very unreliable" memoirs, claimed the queen - with whom she had a lesbian affair - had orchestrated the entire scam before denying involvement as the scandal broke. She died in London in mysterious circumstances in 1791, said Beckman.
The effect of the whole episode and its aftermath was disastrous for the monarchy, he said, and the necklace scandal was one of the charges on which Marie Antoinette was held guilty at her trial and sent to the guillotine - though history absolves her of any complicity.
"She was simply unfortunate," he said.