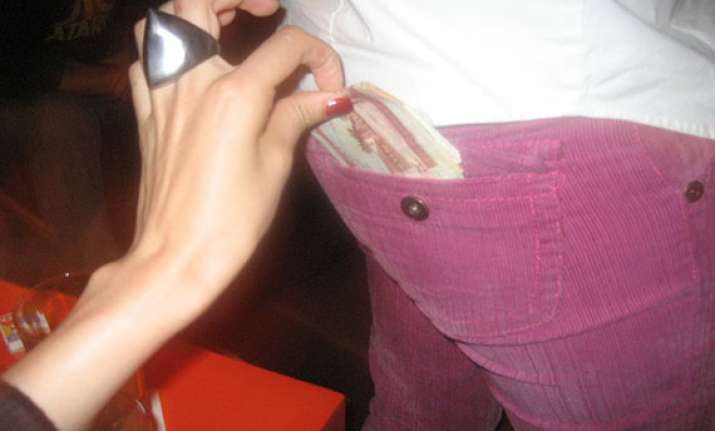 New Delhi: If you are travelling in Delhi Metro, beware of suspicious female commuters as almost 94 per cent of pickpockets held in the rapid transport system of the national capital region this year belong to the fair sex.
Figures calculated for the first three months (January- March) of 2014 by CISF, the nodal security agency for the Delhi Metro, show that out of the total 126 pickpockets held, 118 were women.
'The women pickpockets have an intelligent modus operandi. They either carry a young child with them or mingle in the crowd so well that their intentions become undoubtful. They largely target women passengers,' a senior official said.
Officials securing the 134 Metro stations in the National Capital Region (NCR) of Delhi, Gurgaon, Faridabad, Noida and Ghaziabad, however, say that commuters on the rapid rail service should be vigilant about their belongings and also about the activities taking place around them in the coach and in the platform area.
The abundance of women pickpockets have been a subject of challenge for security agencies in the Metro network including the CISF as the figures for the last year also depict a similar picture.
Last year, out of the total 466 pickpockets held across various places in the Delhi metro, 421 were women while the rest 45 were male. Women constituted about 90.34 per cent of the pickpockets in the network, considered the life line of NCR's public transport system.