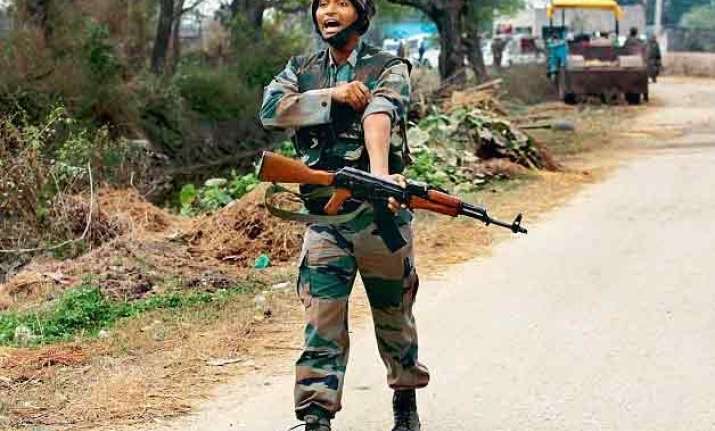 Jammu: Nine persons have been arrested and five of them booked under the stringent Public Safety Act (PSA) for allegedly attacking a truck in Udhampur recently whose conductor died of injuries today. 
"Nine persons were arrested for criminal assault on the truck," Deputy Commissioner, Udhampur, Shahid Iqbal Choudhary said.
Choudhary said murder charges will now be slapped on the accused following the death of Zahid Ahmed, the conductor of the Kashmir-bound truck which was attacked on October 9 with petrol bomb, at a Delhi hospital today.  
"The accused (have) already been booked under PSA and are now being booked under (IPC) Section 302 for murder. PSA warrants stand issued for five," he said.  
Those booked under PSA are Sandoor Singh, Danesh alias Pamma, Harish Singh Katoch, Balbahadur Singh alias Abbu and Varinder Singh alias Kaka, a Nepali citizen, an official said.  
The other arrested were identified as Jasbir Singh, Rahul Sharma, Sumeet Singh and Rameshwar Singh.  Jammu and Kashmir DGP K Rajendra Kumar said that the district police submitted a dossier of five persons involved in the attack having a criminal history as several FIRs have already been lodged against them.
"These persons have been booked for planning and executing a criminal conspiracy aiming at disturbing peace and public order in the state under the pre-designed and motivated plan," he said.
The District Magistrate, after examining the dossier and involvement of the accused in a series of criminal acts including the deadly attack with combustible material on the truck, issued warrants for detention of the accused under the stringent PSA and lodged in Central Jail, he said.  
Further investigation in the matter was conducted which also revealed that apart from the instant criminal conspiracy aimed at disturbing peace and order in the state, the accused were involved in series of criminal assaults and a number of FIRs have been lodged against them.
Deputy Commissioner Choudhary said that till now the government was concentrating on criminal act (committed by the accused), however, the secondary information revealed during investigation will be dealt separately.