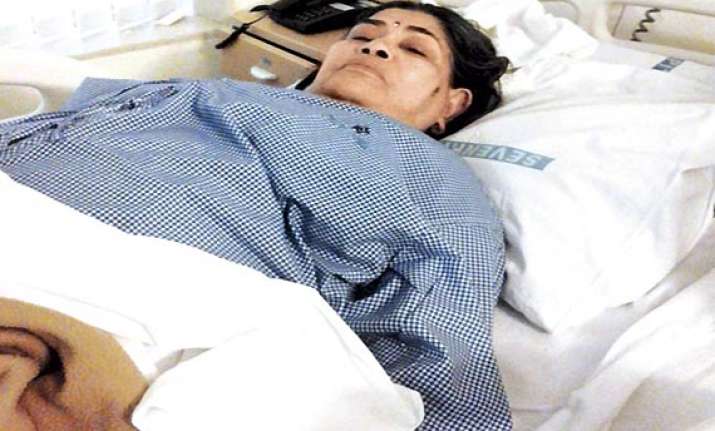 Mumbai: A 72-year-old woman had a harrowing time here after her arrival from US.
The airport's electric car driver's negligence resulted in Girija Raj Purohit left thigh being severely fractured, according to a report published in MidDay.   
She had just returned and was happy to have spent three months with her son in the US.
She along with her husband and daughter were walking towards the belt from where she would go to the terminal, when an electric car halted.  
Two people were already seated. Her husband first sat inside, and after when she had just put one leg in, the driver started the car.  
She told the driver to stop twice, but he didn't hear her. Her leg got caught between the vehicle's seat and tyre.  
To the horror of her co-passengers, her thigh bone cracked audibly. Airport officials were informed about the mishap, and she was rushed to Seven Hills Hospital in Andheri, in an ambulance.  
Suresh Raj Purohit, her son, said, "I had gone to the airport to pick her up. Her Dubai Emirates flight had landed early. I was informed how the driver's negligence resulted in her getting severely injured, and we rushed to the hospital with her."