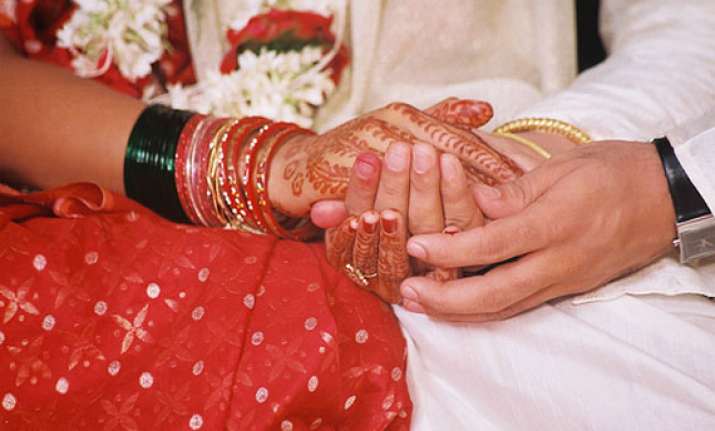 Muzaffarnagar: Seventy two couples, who were displaced after last month's riots and living in a relief camp with their family, tied the knot at a mass wedding at Jolla village of the district.
The 'nikah' was performed in the district last evening for the victims displaced by the communal riots and currently living in relief camps.
The committee, which organised the marriage, has provided goods and essential items for daily use to the newly-wed couples, President of the Committee Jabbar Hasan said.
Several people have lost their homes and were forced to live in relief camps after the Muzaffarnagar riots that claimed at least 62 lives.