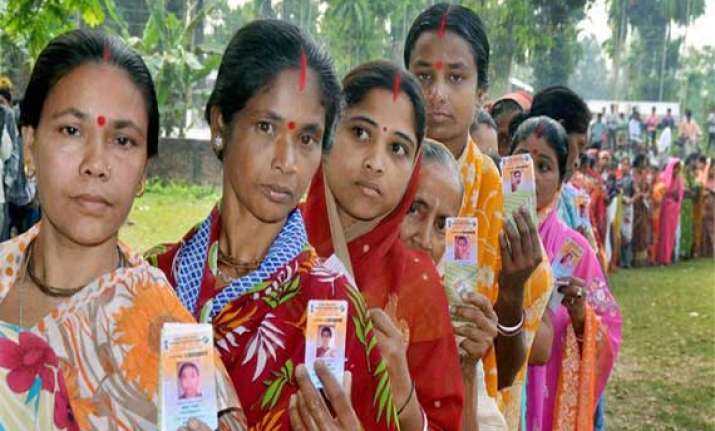 Guwahati: Altogether 60.57 per cent of the voters cast their vote in the repolling today at three polling stations under Assam's Karimganj Lok Sabha seat following reports of alleged electoral malpractices by poll officials. 64.20 voting was recorded at 242 Kaparibond LP School (West) polling station under Patharkandi Assembly segment of Karimganj district, EC sources said.
At 203 Matijuri Girls LP School and 177 Haricharan Mahamaya Girls' High School in Hailkandi district, 64.20 and 59.50 per cent voting respectively was registered, the sources said.
The BJP had in a complaint alleged before the EC that officials of the polling station had indulged in malpractice during polling on April 12 and had demanded a repoll.  The Commission on the basis of available reports and after taking all material circumstances into account, had ordered repolling in the polling stations today.