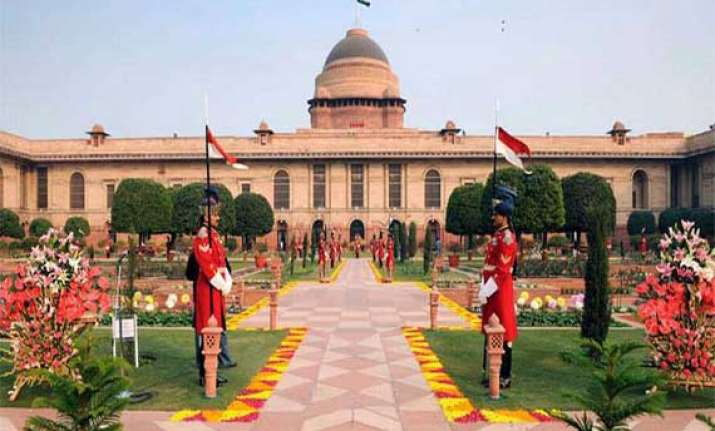 New Delhi: An 'impregnable' air defence system in the sky and about 6,000 security personnel, from paramilitary commandos to police sharpshooters, on the ground will be deployed to guard heads of state and government who will be present at Rashtrapati Bhavan, the presidential palace, Monday evening to attend the open air oath-taking ceremony of Narendra Modi as India's new prime minister.
President Pranab Mukherjee will administer the oath of office and secrecy to Modi. Around 3,000 guests including foreign dignitaries and diplomats will be present on the occasion.
The 6,000 security personnel will cover a two-km periphery around the presidential palace.
They will be drawn from Delhi Police, paramilitary forces, the National Security Guard (NSG) and armed forces.
The security unit of Delhi Police and the prime minister's security unit have drawn up a multi-layered security plan to provide ground-to-air security.