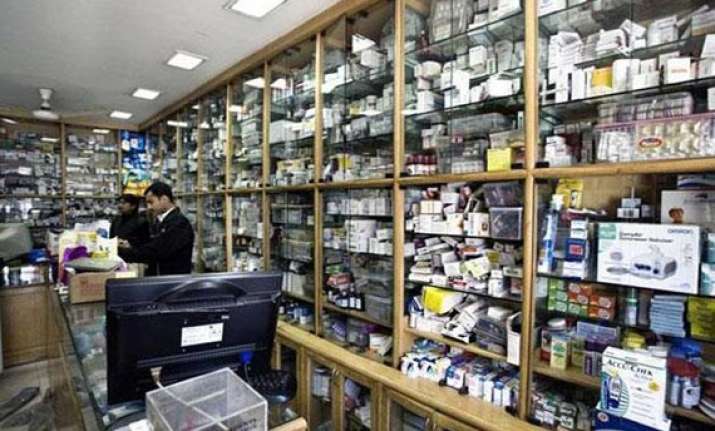 Mumbai, Jun 12 : Nearly 55,000 chemists in Maharashtra have threatened to return their drug licences on July 15 and shut shop due to alleged harassment by Foods and Drugs Administration (FDA).
The state FDA has registered FIRs against 23 chemists in different parts of the state over the last one year, the state chemists association said here.
The association had earlier launched agitations on three occasions to oppose the FDA action but withdrawn them responding to the mediation by minister for Food and Drugs and to ensure that the social health is not affected, it said.
However, at a meeting in Jalgaon last week, members of the Association decided to set themselves free from this profession, as they are now tired of high-handedness of the administration, it said.
The 55,000 chemists will return their licences to the Government on July 15 and the responsibility for endangering the lives of citizens lies on the Government and the FDA, Maharashtra State Chemists & Druggists Association Secretary Anil Navandar said in a statement here.
He said in October, minister for state for Food and Drugs Satej Patil and Commissioner, Food and Drugs, Mahesh Zagade had accepted 10 demands raised by the Association but they were not implemented even as the FDA intensified actions against chemists and FIRs filed against drugs manufacturers and traders, Navandar said.
Couple of chemists died of heart attack because of illegal actions by the FDA, he said and demanded that the government initiate high level enquiry in this regard.
The FDA had taken action against many chemists who did not have qualified pharmacist to dispense medicines, one of the major requirement for a chemist shop.
He said that the government has not considered even the high court directives with regard to chemists' grievances.
The Bombay High Court, had given explicit direction in November 2012 that a suitable machinery was needed to find the solutions to the problems faced by those providing emergency services. Whereas, in the next hearing on May 3, the High Court had asked the government to pay attention to the dispute between the chemists and the FDA but the government did not act on it either, the chemists association said.