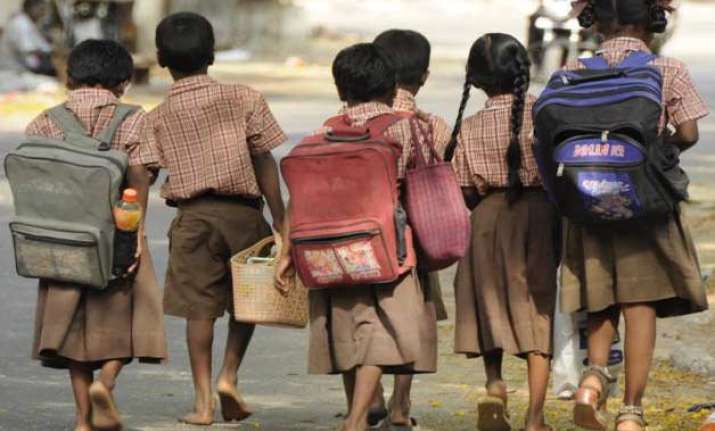 Ramgarh (Jharkhand): Taking a leaf out of the Jharkhand Government's recently launched initiative "School chalo, chalayein", Ramgarh district administration, corporate houses and army have come forward and adopted 53 government primary schools to ensure children's enrollment in the schools in Ramgarh district.
At a function held today at Kaitha Government School premises of the district, 53 upgraded middle schools have been adopted by the Deputy Commissioner, Superintendent of Police of Ramgarh, Tata Steel, Jindal Steel and Power Limited, Punjab Regimental Central and Sikh Regimental Centre.
The objective of the program was to ensure that no children was left in enrolling name in school as well as the provide best education.
The Deputy Commissioner of the district, A Dodde said more and more organizations including Corporate houses, NGOs and even media houses have shown their keen in this connection and sought what role they can play to make the program a success.
Jharkhand Minister Chandra Prakash Choudhary, who represent Ramgarh assembly segment, and former Minister Jai Prakash Bhai Patel, Mandu MLA, have also adopted one school each in their constituency.