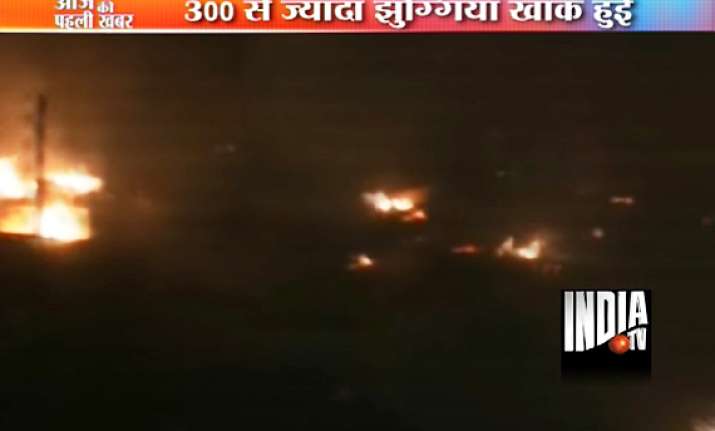 Ghaziabad, Mar 8: Nearly 400 slum dweller families were rendered homeless on early Thursday morning when a devastating fire gutted their homes in Kanawani near Indirapuram here.

The cause of the fire is still not known, and most of the families were in deep sleep when flames engulfed their slum dwellings.

Fire engines from Ghaziabad, Noida, Vaishali, Link Road fire station rushed to the spot and doused the flames after three hours.